Bafarawa predicts victory for ACN in Oyo, Ogun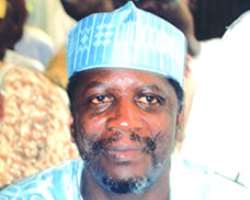 A former governor of Sokoto State who is also a presidential aspirant on platform the Action Congress of Nigeria, (ACN) Alhaji Attahiru Bafarawa, at the weekend, in Ibadan, the Oyo State capital, expressed optimism that the ACN would dislodge the Peoples Democratic Party (PDP) in Oyo and Ogun States in the forthcoming general elections.
Bafarawa spoke in the Oyo State capital during his visit to the South West secretariat of the party during the weekend. According to the presidential hopeful, the time was ripe for ACN to dominate the South West politics completely. Accompanied during the visit by the former Adamawa State Governor, Alhaji Boni Haruna, and a host of other loyalists, Bafarawa maintained that Nigeria would remain in disaster under the PDP, adding that ACN members must be ready and willing to use their 'golden broom' to sweep the party away totally from the South West and then do the same at the federal level.
He urged members to remain steadfast and join hands to work for the success of the party at all levels in the forthcoming elections. The former governor who said that his presidential ambition was not a do-or-die affair, expressed the belief that power belongs to God and gives it to whoever He so desires. He said as a committed party man, he would remain steadfast in the ACN and abide by the position of the party's leaders whether or not he wins the party's presidential ticket.
Former Governor of Sokoto
He said he has the wherewithal to govern the country even as he recalled that during his tenure as governor, former president, Olusegun Obasanjo visited the state 14 times to commission numerous projects in spite of belonging to the opposition All Nigeria Peoples Party(ANPP) at the time.