BAFARAWA PLOTS AGAINST BUHARI, HOLDS SECRET TALKS WITH ADESINA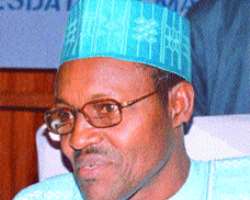 Former Governor of Sokoto State and Action Congress of Nigeria (ACN) presidential aspirant, Alhaji Attahiru Bafarawa,  may have commence an under ground move to pull the rugs off the foot of Gen. Muhammadu Buhari (retd.)
Buhari, who is of the Congress of Progressive Change, is said to be in talks with the ACN towards fielding a presidential joint candidate to be picked at a joint convention of the two parties.
But Bafarawa, not willing to be undone by the talks, has already flagged off a nationwide lobby and meeting with key stakeholders to pick the party'spresidential ticket.
The fo,,rmer Sokoto governor on Sunday evening met with former Oyo State governor, Alhaji Lam Adesina, at his Felele, Ibadan residence.
Bafarawa, who had initially held similar meeting with ACN leaders in the North-west zone and later Enugu State also had parley with some leaders of the ACN in Oyo State to fashion out ways for the successful campaign of his aspiration before the forthcoming national convention of the party.
The ACN presidential aspirant and his entourage were received by Adesina at about 1.00 pm.
Present at the meeting were top officials of the ACN in Oyo State, including former Attorney-General of the state and some newly elected officials of the party.
Bafarawa : 'I am here as brother to have private discussions with my former colleague and leader, Lam Adesina, with whom we have shared a lot of respects and recognition.'
He traced his relationship with Adesina to the time of the formation of All Peoples Party (APP), dismissing claims that the ACN was not a serious party or was a sectional party.
BafarawaHe contended that the party was 'a national party with the best manifestoes and visions of ensuring progress and development of our nation.'
He commended efforts of the nation's founding fathers for their visions and ideas of promoting peaceful co-existence among all Nigerians.
Responding, Adesina described Bafarawa as a performer, trustworthy and God-fearing politician.
He said: 'Attahiru Bafarawa was not known to me today or after I became Governor. We were together during the formation of APP. He impressed me as being very intelligent and very deep in progressive ideas.'
'During Council of States meeting and Governors Forum, Bafarawa proved his mettle through firebrand advice for the unity and peace of Nigeria. He is qualified for the highest office in Nigeria.'
He also described Bafarawa's travails with the Economic and Financial Crimes Commission (EFCC) as nothing but a challenge to effectively give him an encouragement of moving ahead. He said, the persecution would soon be a thing of the past, as in the west if you have not been jailed, beaten, you cannot amount to anything.
The two former governors later retired behind closed doors for talks. Although the details of the meeting remained secret, it was gathered that Bafarawa solicited for the cooperation of Adesina for his aspiration.
Hundred of ACN supporters across the state besieged the house of Adesina to welcome the Presidential Aspirant.