K1 SHUNS MALAIKA'S WEDDING - MALAIKA HITS BACK IN APPRECIATION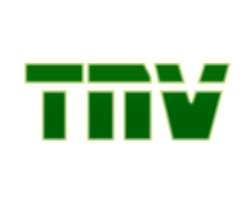 The already strained relationship between K1 and Sule Alao Malaika has taken another dimension following the instruction of FUMAN National President, Saka Orobo, that Malaika should face a panel one week after the inauguration of its new executive on June 1, 2008.
Malaika, whose current album, "Appreciation," rubbished K1, with two others, will face a panel that monitors fuji songs to find out if its Iyrics are abusive, affrontal, and demeaning, to other members or listeners.
Malaika is expected to prove to the panel that he didn't have K1 in mind when he said "to ba toju mi mole, maa ri e fin, maa boju e je" in his recent album.
Trouble purportedly started after K1 stayed away from Malaika's wedding two weeks ago, a development the young musician saw as "a big disappointment and let down," source said.
Although this was not deliberate, he said, as K1 had to attend a funeral same day Malaika was to be married, a pained Malaika went to studio to put his pains into words in "Appreciation" not bothering to find out what kept K1 away from Malaika's second marriage.
"Wale Bello, Wasiu's godson," informed source, "lost his mother same day and the woman had to be buried according to Islamic right. "Wale was in London when the sad event took place and K1 had to take care of home for him. The poor boy is even yet to arrive Nigeria, but had been told Alhaji had played a fatherly role in bank-rolling the funeral.
"What Malaika doesn't know is that Bello is like a son to K1. Malaika would have done same if he lost someone very dear to him, and K1 would have understood. "To have rubbished Alhaji in his latest work,despite a standing instruction from the Trustees members of FUMAN, including Alhaji Sikiru Ayinde Barrister, Alhaji Ayinla Kollington, that such lawlessness would not be allowed again, it only shows Malaika is not a law-abidding member of our association," he claimed.
Reports had it that Malaika was angry with K1 that he didn't deem it fit to honour him by coming to his second wedding,despite the fact that he had gone out of his way to please the Ultimate musician by travelling to London for K1's birthday party in March,and for also showing up at his daughter"s Walmot last year.
Taju Ayinla System said all fuji members were aware of the penalty should anyone run foul of the instruction that no Fuji musician should sing abusive songs again, but promised to still look into the allegations against Malaika once it gets to the Disciplinary Committee which he's the chairman.
The panel will sit for two weeks and is expected to submit its report to the DC June 15, 2008. Repeated calls to Malaika were not returned by the time of production.Meanwhile,Barrister gave his daughter out in marriage last Friday.It was strictly a FUMAN affair.