I KNEW I'D BE SACKED–SAYS OOU PROF. WHO PREDICTED HIS REMOVAL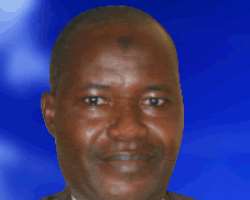 Removed Professor of Economics, Olabisi Onabanjo University (OOU), Ago-Iwoye, Ogun State, Professor Sherifdden Tella, may have concluded plans to challenge his sack from the university which he joined in 1983. His sack may be unconnected with his scathing remarks and comments on the attempts by the state government to access the capital market for the N100bn bond.
Tella had earlier resigned his appointment as vice-chancellor of the Crescent University, Abeokuta, over what he described as his refusal to apologize to the state government and withdraw his comment against the controversial bond.
The former Chairman of the Academic Staff Union of Universities (ASSU) of the OOU also stated that he had no regret for his candid advice to the state House of Assembly over the bond issue: 'The condition was for me to apologize to Governor Gbenga Daniel and keep Crescent and OOU jobs or refuse and lose both. So it is a predictable move.
'My department, Economics, is one of those denied accreditation by the National University Commission (NUC) for shortage of staff. Daniel is truly a democrat, God bless Nigeria! My appointment with OOU has just been terminated as I predicted earlier. The letter just stated that my services are no longer required from December 27, 2010.'
The human activist professor, who hails from Ilaro, in Yewa South Local Government Area of the state, described his predicament as a temporary setback: 'No doubt, this is a set back, but a temporary one because I know that it will not last. Justice will definitely prevail one day. I am not surprised at this development which is a great injustice and it will not last.
'I know this will be the next line of action since I rejected their options of public apology or lose my job. I am a man of honour. I cannot say because of what I am going to eat, I will call a cow or a bull a relation. Whatever happens to a man, happens for his own good. This is my own cross, I have accepted it in good faith, but darkness will never thrive over light. It is a temporary set back which by the Grace of God will not last.
'Normally one will go to court. You do not terminate appointment of an academic staff like that particularly a Professor. I will also challenge my removal in a court of law and also look for job because one has responsibilities to discharge. I know that the ASUU always takes up such matters but this will not foreclose the possibility of instituting legal action against the decision on my own.'
The OOU while relieving Tella of his appointment attributed its decision to 'an ongoing restructuring in the university.' The state Commissioner for Information and Orientation, Mr. Sina Kawonise, exonerated Daniel, from the removal of Tella. According to him, the governing council of any university or elsewhere has the power to hire and fire: 'All issues of appointment or disengagement are the preserve of the governing council of the different tertiary institutions in Ogun State as elsewhere.'