OPEN MAN HOLES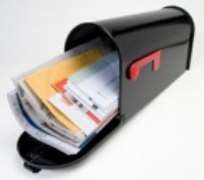 SIR: I write in respect of several open man holes within Lagos metropolis particularly along Ikorodu road. I am hoping that this can be brought to the attention of the relevant agencies to forestall further injuries and death of innocent citizens.
I fell into one of such manholes around  8 p.m on the night of Monday, December 13 while joining the queue for BRT at Fadeyi bus stop and amazingly being 1.76m tall did not matter much as I still could not reach for the top. It took spirited efforts by passengers equally waiting at the bus stop to get me out. God being so kind it was not during the raining season in which case I doubt if I will be alive to tell the story. I made it without a fracture but with deep cut requiring stitches, severe body pain and my left hand still bandaged round my neck.
However, in the last few days my experience had led some colleagues and friends to open up on similar occurrences three of which led to death. One lost the aunty during the rains last year to a similar occurrence at Egbeda area. She fell in the night with no one to help her. Her body was discovered the next day well swollen. Efforts were made and a young man was rescued only to discover he had drowned while trying to get him out. Another fell and hit the head and never made it through. I cannot help but worry and ponder how many Nigerians are either losing their lives or being maimed.
There is no reason whatsoever for these manholes to be left open. Some have been marked out by residents by placing tyres on them while others are wide open. It is bad enough that the economy is disheartening but let the government at least strive to make the environment safe for hardworking Nigerians who go out in search of their daily bread. There is enough for an average Nigerian to worry about without compounding his or her worries with this.