2011: GOD TO RIG ELECTION FOR JONATHAN – CLERGY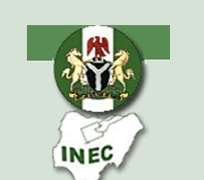 Founder of the Jesus World Network Crusade Organisation (JEWNECO), Reverend Obinna Daniel Onuchukwu, has prayed God to rig the 2011 presidential election in favour of Jonathan.
In an exclusive interview with Daily Sun, Onuchukwu, a prophet and a priest in the Anglican Church, also stated that the seats of many public officers had been declared vacant while they still paraded themselves as office holders.
'You remember the story of Saul and David? While Saul was still a king, his seat was declared vacant. Saul was still ruling, but God has rejected him. That is exactly the case with most of Nigeria's politicians. Most of them will lose relevance in 2011.'
He drew analogy with the ceiling fan explainig that 'When you switch off the fan, what happens? It keeps on rotating and afterwards it stops. Just watch out, some office holders are just rotating, they will soon stop.'
Speaking in his Lagos resident, Onucukwu said in 2011, men of integrity would occupy public offices to save Nigeria from imminent doom. The man of God prophesied that Nigeria would be the pride of many countries as from next year. 'Nigerians have suffered a lot. Now is the appointed time for the country to enjoy.'
However, Onuchukwu expressed confidence that next year's election would be better than the 2007 elections, in fairness and credibility.