IF ENERGY CRISIS IS ADDRESSED, THINGS WILL CHANGE – NWANKWO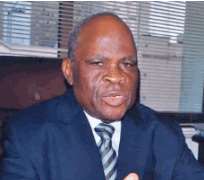 Nwankwo
Professor Green Onyekaba Nwankwo is a doyen in economic matters. He was a banker, economist and financial consultant. He was a member of United Nations Committee for Development Planning, and chairman of United Nations Conference on Trade and Development study group on low-income countries.
A regular commentator on national issues, Nwankwo assessed the present political dispensation and set agenda for 2011. He also spoke on the need to restore regular power supply in the country, and other issues.
What is your view on state of the nation?
We are in a very difficult situation. Our leaders are trying their best. Given more time, he would do more. Please, permit me to start the assessment from that state level. If I want to assess the governors of the South East, we have to go back to the fundamentals. With the amendment of 1999 constitution, we are being marginalised in the South East. The issue of 'godfatherism' has been a problem of people of the South East. They had not been allowed to elect their own leaders. The case had always been imposing people on them. Those who are imposed on them had not been accountable, and in such case, there is no way to discipline them or call them to order, whenever they go wrong. This is as result of the godfatherism.
But, if the South East were allowed to elect their leaders, they will ensure that such people are accountable to them and vote him out, if they fail to deliver. It is therefore, unfortunate that what
we have now is someone bringing somebody from somewhere, empower him, and make him a leader, without the consent of the people. In other words, there is absence of true federalism in our leadership style in Nigeria.
At the federal level, it is the same constitution that has hampered development. We do not have true democracy and true federalism. You will recall that true federalism was abolished, and unitary government was introduced. We are being ruled by a highly synchronised unitary system, which we are hard to believe that it is federal system. We also recall that before the military intervention, there was competition among the regions, in terms of development. Each region has some elements of freedom to map out projects. Then, we had development plans, and every region was free to map out. So, there was a semblance of competition. But, when the military came, they imposed the unitary system of government on the people, putting the road points and everything at the centre. Attention was no longer given to the regions; rather, all the attention was at the centre. So, as far as development was concerned, much was not achieved at the regional level.
The issue of even development was introduced, which implied that no state was allowed to develop more than the other. Then, by implication, the faster developing states had to be compelled to wait for the slower developing state to come up. But unfortunately, the slower developing state had no urgency to hurry up, because it knew that others were waiting for it. This is one flaw in the development of the federation. This is one flaw in the type of unitary government, which we today, call a federation.
Could you assess President Goodluck Jonathan's administration?
Well, I can see that the present leadership of President Goodluck Jonathan was
built on the late President Yar'Adua's platform and one good thing about Yar'Adua
is that he was adherent to the rule of law. Under the rule of law, we found the judiciary coming up to be the last hope of the common man. You can see the type of judgment they are giving, and I also strongly believe that President Jonathan is adhering strictly to the rule of law. What is now expected of him, is to look into the issue of infrastructural development, bringing power, communication and so on. He should also try to emphasis on agriculture, and avoid the usual dependence on oil, thereby neglecting the real sector. In fact, agriculture and industrialisation are very important. From the pronouncement of President Jonathan, we believe that our votes count; it will be good that he lives by his words. This time around, we want people to vote in their own leaders that will be accountable to them. We do not want this usual godfatherism, and if it repeats this time, Nigerians will not be happy.
As doyen of banking, could you assess the sector?
Under the banking sector, we had the consolidation of banks under Professor Chukwuma Soludo. He also released a 13 -point agenda, which included risk management, and so on. But we have the present Sanusi administration as the governor of Central Bank, trying to maintain the consolidation. In fact, I am happy that there is nothing Sanusi is doing , that is not in the set agenda. The only problem was regulatory failure and regulatory compromise. There is failure of regulation, especially as it concerns going through the 13- point agenda and enforcing it, with the view to making sure that there is corporate governance, rule of law, accountability and transparency. All these are the failures of rule of law. There is also the issue of people who borrow money from the bank and refuse to pay back. Such people brand themselves as big men and untouchable. It is unfortunate that the present governor is not allowed to continue with the system of tracking such people.
What Sanusi is doing is actually consolidating the consolidation, by making sure that he transforms the banking industry. Those who borrowed money and refused to pay, should be allowed to face the wrath of EFCC. That will really discourage the so-called untouchables. We should also have a system where every bank should publish its own balance sheet, so that we will know those that are indebted to them. At the moment, there is confidence in the banking sector. Therefore, I want to say that there should be empowerment of EFCC and other law enforcement agents to ensure that the abnormalities and excesses of the borrowers are of the banks are checked.
What are the expectations of the present leadership for 2011?
The foremost thing is to give us a free and fair election this year, where a common man would have a voice through his vote. In my view, we have to ensure that every eligible person is duly registered, and also vote during the elections. We should ensure that every eligible voter is empowered to defend his or her votes, so that it will not be truncated or manipulated as in the past.
The second agenda is laying more emphasis on infrastructure. I view that this country cannot go far, unless we have electricity. We had NEPA, which was nicknamed 'Never Expect Power Always.' It did not succeed in supplying electricity regularly. Later, it was changed and christened Power Holding Company of Nigeria (PHCN). Truly, they are holding electricity, and do not want to release it to the people that pay for it. Today, Nigerian economy is suffering due to lack of power. So, the number one priority agenda must be restoration of power; once it is available, other areas of the economy would improve. Industrialisation and educational sector should also be looked into. The manpower development, being the artisan and the technical areas, has to be developed. We also have to develop our machine tools industries, in order to produce machine tools in the country. We have many industries, but cannot produce anything from them. How then can we make progress under this condition?
Therefore, in a nutshell, there should be free and fair elections. The electorate votes must count. We are tired of the usual system of manipulation. Goodluck Jonathan should endeavour to give the nation electricity, so that we would make the deserved progress.