I REMAIN NPL CHAIRMAN – OWUMI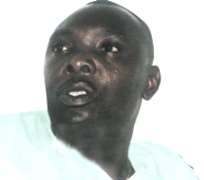 Owumi
It is going to be turbulence in the Nigerian football circle as despite the annulment of the election that brought him as Chairman of the Nigerian Premier League Chairman, Davidson Owumi has insisted that he remains the boss of the league body.
The Annual General Assembly of the Nigeria Football Federation (NFF) had Wednesday annulled the election of Owumi as chair of the NPL and called for fresh elections, to be held within 14 days.
Owumi had beaten Rumson Baribote to the position in an election held May 8th, but the former Bayelsa United chairman challenged the results of the polls, claiming that Owumi was ineligible to contest.
Owunmi in a statement he personally signed said, 'at a purported Annual General Assembly (AGM) of the Nigeria Football Association held at Uyo on the 29th of December, 2010, it has come to my attention that the NFA has purportedly annulled the election that brought me as Chairman of the NPL. 'I make bold to state as follows:
That I remain the Chairman of the Nigeria Premier League based on the elections conducted on the 8th day of May 2010. 'That after the elections, the Appeals Committee (which is the final body to look into matters of the election) sat and approved my Chairmanship.
'That the Congress of the NPL has also met and confirmed my Chairmanship on the Premier League board.
'That eligibility is a pre-election matter and not post as rules do not get bent mid-way in a contest, therefore, assuming but not conceding that the elections was not properly conducted, it is only the congress of the NPL that can take any decision on the election.
' That the arbitration panel award was not binding on me, as I totally objected to the Arbitration panel because it was an aberration and still in our football regulations. Besides, the Appeals Committee of the NPL has already taken a decision on the matter.
' That whatever decisions taken at the Annual General Assembly has not effected whatsoever on me following the suit before Justice Okeke of the Federal High Court in suit no FHC/L/CS/1408/2010. ' That article 68 of the NFF Statutes on Arbitration Tribunal does not provide for, and entertaining such a request as election matters which has a judicial organ, whose decision(s) are final and binding on such election matters.
' Therefore, whoever was/is not satisfied with my election as the Chairman of the NPL ought to have taken his/her case to the Court of Arbitration in Sports (CAS) 'In the circumstance, I wish to assure all football loving Nigerians that I shall remain the Chairman of the NPL and steps are being taken to deal with the purported decision of the NFA of Executive Committee members and not that of the Assembly.