A TO Z THAT SHAPED 2010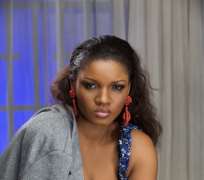 50TH INDEPENDENCE ANNIVERSARY
The Nigerian 50th independence anniversary was held amidst funfair and razzmatazz and bombast which still rock several part of the country till date. And the rest is history cause is sure you don't want to know the rest.
2FACE IDIBIA
He rose from grass to grace again in 2010. After releasing his second un successful album in 2010, Mr. Innocent Idibia shock us with the Unstoppable International edition album and scored a major hit in the year walking away with several awards both local and the international scene as well as a price tagged of One Thousand Naira on each album. With several shows and so much love from his undisappointed fans, he capped it all with an endorsement running into millions of Dollars teaming up with R, Kelly and other Seven African Artists.
9ice
Abolore Akande started the year asking for a separation from his troubled wife, Toni Payne. The shocking news came in the wake of January 2010 and also took up battle with former close associates, ID Cabassa, the producer of his controversial song 'Once bitten twice shy' off his 'Tradition' album. Even after been debunked by Toni Payne that the song has been previously recorded months before their separation, the song which featured singers, Snow and White from Alapomeji Records was wildly believed to have been directed to Toni and rapper Rugged man who opened a new chapter to the whole controversy.
ASA
She released new body of works after openly debunk the tail that she is a lesbian. The new video off her album titled 'Be your man' was released.
AIT
African Independent Television this year played significant role in the Nigerian entertainment industry. The Cable station went into partnership with several award ceremonies and shows to project the Nigerian entertainment industry in good light giving it a global platform.
BASKETMOUTH
The comedian born Bright Okpocha took his game to another level this year when he metamorphosis his yearly comedy show from 'Basket mouth uncensored' into 'Lord of the Ribs' hereby becoming the biggest show of the year. The dreadlock comedian crowed the year walking down the aisle with his long time lover and the mother of his only child.
BEAT FM
Three years on, BEAT FM lead the pack of other Lagos Radio stations if not over the country and others are already playing second fiddle to her. After taking off in 2009, they continue to redefine radio broadcasting with the On Air Personalities'.
BEN MURRAY BRUCE
The 54 year old chairman of Silver bird group pulled his strings in 2010 making President Goodluck Jonathan emerge as the first African president to inject the sum of $200,000,000 into the entertainment industry. He also planned to take it to the next level with his intentions of build the tallest building in Africa to be situated in Abuja come 2011.
BEST OF NOLLYWOOD AWARDS
The Nollyhood awards made a successful second coming this year with the World longest red carpet record it set.
BET
These are days Nigerian artistes are on the fore front. These days they are out doing us proud breaking all barriers. Such is the news that filters into the industry earlier in the years when M.I Abaga and the duo of Psquare both scored nominations at this year's BET Awards in America.
BEZ
The young Soul singer got his acts right this year with his wild recognition in the industry. He was busy performing at top concerts as well as private gigs over the country.
BIG BROTHER AFRICA SEASON 5
In an effort to make this year's edition of the Big brother Africa appear not repetitive and boring, the organizers came up with an all star edition featuring evictees from previous editions. And this time around, it was more interesting than the previous editions. The show eventually presents Uti Nwachukwu as the winner making him the second Nigerian winner in a role.
BLACK BERRY
Popularly referred to as BB, The Black Berry had been in existence before 2010, but it became more popular among the youths and the industry players this year. The mobile device which was somewhat an identity for the high and mighty in time past was all over the place in 2010 with even high school students boasting of owning one. All nights, pinging never stopped for Nigerian Youth in 2010.
BOBBY BOULDER
Nigerian Newyork Trained video director Tola Odunsi known as Bobby Boulder rock our screens in 2010 with top quality videos such as 'Champion' for General Pype, 'Making money' by Sasha and Successful' by Neato C.
BRACKET
They almost went underground but resurge again with the release of the remix of their hit song 'Yori Yori' featuring pop star 2face Idibia. And while on a tour of the US, the duo enjoyed a lot of support from their Nigerian and Americans fans while in the US.
BRYMO
The new kid on the block was instrumental for the critical and wild acceptance and susses of ice prince 'Oleku' single. The singer was signed onto Chocolate city later in 2010.
CASEY
The Warri born singer became the second winner of the Glo Naija sings season 2 hereby making way with the sum of fifteen million naira and a brand new Rave4 car.
CHINEYEZIE ANYAENE
The American trained Nigerian base video producer made a name for herself in Nollyhood when he wrote produces and directed the award winning movie 'Ije' (The journey). She was successful to bring together after a long time two best of Nollyhood ace rivals omotola Jelade and Genevieve Nnaji.
CELEBRITY TAKE TWO
The show sponsored by Skye Bank is known for bringing celebrities in the entertainment industry together for a dance compition. This year's edition was more interesting as Nollyhood actor Yemi Blaq emerge as winner.
CHANNEL O AWARDS
Nigerian contingent at the channel o awards has been in the fore front for the past few editions and the 2010 edition was not an exception. 2010 edition was also the same as Nigeria reclaimed their position walking away with six awards in different categories.
CHOCOLATE CITY
Chocolate city, led by Audu Maikore can boast of a successful outing this year. The record label this year was able to successfully release Jessy Jaggs debut album 'Jagz of all Trade', MI second album 'MI2 the movie', iceprince hit single 'Oleku' blessed by Brymo as well as Audu Maicore been selected as a judge of Nigerian Idol 2010.
CHARLY BOY
He once said he should be addressed as Charley Man but any way, the ace singer walked freely into the bad books of the media and fans when his picture of him and Nigerian tagged king of red carpet Denrele Edun kissing was leaked all over the internet.
CHIDIMA EKILE
Chidima emerged the winner of the season 3 MTN Project fame amidst kin contest and as well the first female to win the contest and luxury. She might be worming up to be the next big thing in the music industry, maybe.
CLARENCE PETERS
He shot the highest number of music videos in 2010 and also bagged an award towards the end of the year at the Nigerian Music Video Awards NMVA. He is also the first Nigeria video director to shot a video involving a major international star Buster Rhymes in 2010.
COBHAMS ASUQUO
The visually impaired song writer, producer and singer displaced cynics when he walked down the aisle with his long time sweet heart. He is also responsible for major hit songs for 2010
CRACK YA RIBS
The show put together by Julius Agwu turned ten this year and was tempoed up a bit.
CYNTHIA OKPALA
The only Nigerian female VJ walked down the aisle with his long time boy friend under after several troubled waters.
DAGRIN
He died after ten days of battling with life at the Lagos State Teaching Hospital LUTH. Doctor's report says he died as a result of severe head injuries he sustained in a car accident he had earlier. He died on Thursday April 22, 2010.
DBANJ
The entertainer, adding Mr. Endowed to his many titlle Dapo Oyebanji was dropped as the giant communication network, GLO for pop duo Psquare for the sum of Three Hundred million naira. He later dropped two new singles off his yet to be released fourth studio album titled 'Scapegoat and Mr. Endowed' currently rocking the airwaves. His romance with Nollywood actress Genevieve was fast to hit us hoping if Mr Dapo Oyebanji has finally found his missing rib.
DJ HUMILITY
DJ Humility is one long standing DJs and has been consistent in his trade. His co owned D'Hac club which was opened this year and banging for hard club bangers.
DR SID
Sydney Onoriode Esiri dropped his long anticipated album titled 'turning point' and has since turned around the fortune of the singer with hit singles like 'Pop something, Something about you' among other track which saw him headlining several shows.
DYNAMIX
Dynamix is five years old this year and it's still glowing stronger with the magazine and awards ceremony to reward excellence.
DJ JIMMY JATT
The disk jockey retains his number on spot in 2010 playing at different gigs in Africa and adding several wonders on wheels to his collection.
D PRINCE
The mohite singer and brother to song produce Don Jazz was quick to tell those who care to listen that he wasn't another wanna be in the industry shortly after news started to filter around on predictions that he might not go far. He released three hot new singles to celebrate his birth day titled 'Ooze,Omoba, and I like what I see' which shot through all major top Ten count down in the country and also earn him a nomination at the hip-hop world awards in the next rated category.
Dr FRABS AND OMAWUMI
The song produce Dr Frabs and Omawumi after having a wonderful fling for the better part of the year announced their separation in March 2010.
DAREY
The soul music singer walked into 2010 with a don Jazzy produced single 'Stroke me' and went on hibernation. And just at a point when we thought he is not going to come back from his self imposed exit, the Abuja based singer released a back to back singles and world class videos that currently rock our TV and Radio.
DUNCAN MIGHTY
He is from the Niger Delta party of the country. But till date, Duncan Wene Mighty, the name and songs goes beyond the man himself in recent times. He also dropped another album titled 'Legacy' in 2010.
EDI LAWANI
Edi Lawani is behind all major events and stages in the country in 2010. The number one stage manager has been around doing his thing for a while and has been consistent with it.
EMEKA IKE
The actor emerge the winner of the Gulder Ultimate search Celebrity show down by Nigerian Breweries walking away with 7.5 million naira and a brand new jeep.
FEMI KUTI
The son of the late afro beat singer Fela released a new album this year titled 'Day by Day' and went on a tour of the United States of America with his band the positive force band. He got his second Grammy nomination in the category of 'World best contemporary Music which he lost. He trilled the world at the opening ceremony of the first world cup to be hosted in Africa in South Africa.
FELA ON BROADBAND
The late Fela Anikulapo Kuti clinched three Toni Awards eailer in the year after a total of eleven nominations backed by Jay-Z and Will Smith.
FELABORATION
This year's edition of the Felaboration took new dimension as young and old super stars all over the World gather at the New African Shrine, Ikeja Lagos to honour the late hero.

FUNMI IYANDA
The multi award winning presenter and journalist is the CEO of Ignite Media. In 2010 she has a lot going for her talk show by rebranding the show and taking it to another level.
FUNKE AKINDELE
Now popularly known as 'Jenifa', the popular actress of the 'I need to Know' fame hit the industry with her award winning movie titled 'Jenifa' calming critical acceptance over the world hearing her bigger endorsement from different brands.
FUTURE AWARDS
The future Awards is five years as well and it has become one of the most respected and cherished awards lately. The awards which appreciate talents from all sector of the society made a lot of impact in the year 2010.
FACEBOOK
With over 500 million user's world wild, facebook founder Mark Zuckerberg and his team are not lagging behind in making sure that many do not get over addiction for facebook. Year in year out the social network sit has continued to affect our daily social life and activities.
GBENGA SALU
Gbenga Adedoyin Salu graduated from doing a departmental cartoonist at a national daily and he has moved on to directing music videos most especially animated ones which won several awards this year.
GT THE GULTER MAN
GT left his former home, Storm Records after the release of his poorly promoted debut album for self record label, Ember records.
GENERAL PYPE
The young chap got signed on to storm records this year and rock our airwaves and screens with his hit song 'Champion' which almost became the sound track to our daily life. The song champion also became the official theme song for super spot channel on the cable.
GOLDIE
Goldie rolled out a lot of her sleeves in 2010. She signed on to KENNIS music and released fresh body of works and videos that got us glued to of screens and radio stations. And finally she wraps up the year with several awards to show for her hard work.
GENEVIEVE NNAJI
She had a mention this year at the Ophra Winfrey's tagged famous people in the world. Genevieve who was referred to as Julia Roberts of Africa on the show was chosen due to her wild appeal all over the continent. She was also caught in the web of relationship with pop star Dbanj as well as featuring on CNN programme titled 'connect the world'.
GUILDER ULTEMATE SEARCH
Twenty Three year old Oluremi Oyekunle became the seventh winner of the show this walking away with several millions of naira.
HIP HOP WORLD AWARDS
Hip world awards host his fifth edition this year after a successful outing last year in Abuja. Produced by Smooth promotions, the award is the most authentic music award in the country.
HOLY MALLAM
The number one gospel comedian celebrated ten years in stage in 2010.
HIGH SCHOOL MUSICAL
The kid's musical show made his debuted in Nigeria this year with a thirty two young chaps staging a wonderful premiere in Lagos and Abuja.
IYANYA
He lost his only brother and mother earlier in the year but later recovered with the release of two new singles titled 'I am the one and in love'.
IJE
Ije got the cenimas busy for months with the fusion of two hot Nollywood sworn enemies, Omotola Jelade and Genevieve Nnaji.
IKECUKWU
The rapper dropped his mix tape titled 'OK HELLO' and reunited with his old girlfriend Sara Ofili. He later moved out of his mohits camp to release his new album titled 'Alliance Reconstructed'. As well as a fight with a club bouncer and old time friend Dbanj. It could also be recalled that the rapper lost his father to the cold hands of death in 2010.
COLLABORATIONS
Nigeria entertainment industry witnessed a lot of international collaborations between Eldee teaming up with young joc, J Martins and Fally Ipupa, Dbanj with Snoop Dogg, 2face Idibia with R. Kelly, Shank and Akon cum The Pulse with Buster Rhymes.
IK
Formerly known as wild child, IK hosted a successful BBA in 2009 and 2010.
JAYWON
He became the most leading act after been signed on to Nigerians leading record label, KENNIS Music where he released his wildly accepted debut album titled 'Meet Jaywon'.
JERIMAYA GYANG
His career nosedived the more this year but never fail to walk down the aisle with his long time sweet heart in a low key ceremony in Jos.
J SLEEK
The talented producer shot to lime light this year with his magic fingers on pop star's most celebrated international album, UNSTOPPABLE, 2face Idibia.

JESSY JAGGZ
Jessy released his debuted album titled 'Jags of all trade' which scored a monster hit under Chocolate city. The producer was also responsible for quite a number of hit songs in 2010.
JOKE JAIYESIMI
She broke up with award winning video director, DJ Tee, walked out on the popular urban Television station Hip on TV and finally trade with rival music station, SoundCity.
KAS
Singer and song producer popularly known as KAS swiftly claimed to the 'A' list of Nigerian singers when he released his first single titled 'Fimi le' which at first failed to make an impression. But later scored a major hit later in the year as the song slowly crept into our daily life and finally almost became the national anthem among Nigerian youth and Africa at large.
KELLY HANDSOME
The former KENNIS music act made more enemies than friends this year. He disused a host of artiste creating more enemies for himself than any of his counterparts. He listed the names of noise makers in the song 'Igwe Komkom'and served them diss portion accordingly. The list includes Mohits, Terry G, MI, 2shot, and his former boss - Kenny Ogungbe.
KEMI ADETIBA
The brain behind the Dragonfly productions rose from was an OAP to a music video director directing dozens of videos all year round and establishing herself as a creator and pro.
KENNIS MUSIC
The larges Record label in Nigeria continued to rule our air waves with new sets of acts like Jaywon, Goldie, Femi, The pulse and the return of Eedris Abdul Kareem on her platform.
KUNLE AFOLAYAN
He showed his contemporaries this year the new trends in video production when he produced 'Figurine'. The movie gathered several accolades both locally and internationally and walked down memory lane with several awards since its release on big screen around Africa and the world.
KWAME
Nigeize boss, Femi Aderibigbe made a name for himself when he got Nigeize but had it rough when Nigeize went off HiTV.But the Television station has scored high mark when it started broadcasting on local stations.
KEL
The former Capital Hills signee released her debut album titled 'The investment' in 2009 but failed to find her feet all through 2010 but enjoyed an endorsement deal with Soulmate hair product while also working hard to conquer he weight problems. And finally finished the year parting ways with Clarence Peters and Capital Hills records.
KORA WARDS
The awards was for the first time hosted outside South Africa after battling with several court case and also produced pop duo of Psquare as the best African Act under a controversial situation.
KWAM 1
After surviving a lungs surgery, the traditional singer rock town again with another hit album with the slang we are quick to catch on with 'SEMPE'.
LAGBAJA
The mask man reinvented himself this year with the release of fresh body of works and new videos off the new album.
M.I
The rapper in 2010 released his highly anticipated second album titled 'MI2 the Movie' after a successful outing with his debut album ' Talk about it'. Buzz around town has it the rapper sold the album right for about Twenty Million Naira.
MATSE
Mats Utwase brought in another definition to radio in 2010 with her local assent after a decade of heavy English and America assent.
MAI ATAFO
If you are a celebrity, there is only one destination for that befitting outfit to grace any red carpet, black or yellow carpet event. Fondly called MAI, he is a world class designer who runs Mai Atafo Inspired clothing outfit reputable for to have designed most outfits for most female Nigerian celebrities.
MOBO
2face Idibia, 9ice and Nneka brought home the best Africa awards category in 2007, 2008 and 2009 back to back. But Banky W, JJC and P square failed respectively to bring home the laurel this year.
MAMA's
For the second time after three editions. The event was held of the second time in Nigeria on December 11, 2010 with acts like T-Pain, Rick cross Eve and Chuck D among others present.
MERCY AKIGBE
The Hollywood act gave birth to her second baby and still retained her artistry.
MBGN
18 year old Fiona Afroma Amuzie on Saturday May 22, 2010 walked away with the titled of the most Beautiful Girl in Nigeria at the new Expo hall of the Eko hotel.
MULTINA DANCEHALL
The annual multina dancehall show took another dimension this year with Nigerian contingent ruling African in the African edition hosted by Ghana in Accra.
MO ABUDU
The host of the popular show 'Moments with MO' did not only improve on her show and shut critics mouth in the buzz around her way of Television interview, the beautiful presenter also produced the highly intellectual Televions show 'The Debaters'.
MOHITS
Mohits lived up to expectation this year scoring almost A's in her endeavours. Dbanjs collaboration with American Rapper Snoop Doggy, Dr SID's album and Wande coals American tour and hits songs came from the team lead by producer, Don Jazzy.
MOCHEDDAH
The young singer became MTVBASE ambassador and walked out of the year with a Channel 0 and MAMA plague after the release of her album
MIKE AREMU
The saxophonist staged the second edition of SAX APPEAL with top cats like MOBO Awards winner Yolanda Brown, kunle Ayo, Bez and others
MTN PROJECT FAME
The talent hunt show made its third edition in 2010 with eighteen year old Chidinma Okhile walking away with the grand price.
MTVBASE
The international music station played the highest number of African videos in 2010 hereby projecting a good culture of African heritage.
MUMA GEE
She got married secretly after a controversial outing at the Guilder Ultimate search Celebrity Showdown.
NOTTIHGHILL CARNIVAL
2010 edition of the London Nottinghill Carnival has the Nigerian Conner for the first time sponsored by Sodium Brands Solutions, KENNIS Music and Reve entertainment. Nigerian acts present include 9ice, Banky W, Jenifa, Gbenga ADEYINKA, Tee A and DJ Jimmy Jatt.
NEW EXPO HALL
The 5000 seated Eke expo Hotel and suit hosted major events of the year including several award shows.
NNEKA
The MOBO award winner this year stayed home and made more impression. She was nominated at the MAMA's in the category of Best Femela, a wonderful performance at the Felabration 2010 as well as the Hennessey Artistry 2010.
NMVA
The awards ceremony was staged at the Eko Hotels and suits for the fourth time marking the fifteenth year of the organizers Television show LIVEBEATS.

NAIJA SINGS
The talent show made a successful second outing this year with Telecommunication giant, Glo sponsoring and rebranding the show as Glo naija sings.
NOW MUZIK
The management company headed by Efe Momorogbe this year added more acts to her management, the likes of Terry g and Timi Dakolo.
NIGEZIE
The urban music station part ways with HiTV.
ODUNLADE ADEKOLA
The Abeokuta base actor took his career to the next level by featuring in over twenty movies and walked away as the best actor at the City people awards.
OCTOPUS PAUL
The two year old octopus predicted the winner of the first ever world cup to be hosted by Africa in far away Germany and died few months later.
OMONI OBOLI
The mother of three won our heart in 2010 with her performance in award winning movies 'Figurine and Anchor baby' and end the year winning the actress of the year at the Best Of Nollywood Awards walking away with One Thousand Dollars.
OMOTOLA JELADE EKEDE
The mother of four released her debuted album and commanded more respect with role in the award winning movie 'IJE'. She ended the year with a trip to Dubai for the Xmas celebration.
OYENKA ONWENU
After a long self imposed exile from music, Oyenka released a new album and skipped into President Good luck Jonathan's presidential campaign group.
PSQUARE
The pop duo started the year with the release of their studio fifth album which made less impression and sell a million copies in six days. They later in the year moved into their new mansion in Omole phase one. Buys new collections of automobile after their failed US tour, got a three hundred million naira endorsement from Telecommunication giant, Glo and ended the year with a MAMA plaque winning the best group in Africa.
PEAKTALENT SHOW
The peak Talent show walked into its second edition this year producing the young and talented Yemi Alade. The show pushed out over Forty million naira as gift for both the winners and the audience.
RUGGEDMAN
The controversial rapper might not have started well after swinging in a controversy over former friend song ' once twice shy' which prompted several diss songs. But he ended the year well when he released his third album 'untouchable'.
RANGE ROVER SPOT.
The wonders on wheel became Nigerian celebrity's favourite. Ikechukwu, Tmaya, Darey Art Alade, Kenny and D one, 2face Idibia and others acquired the automobile in 2010.
SAMIE OKPOSO
The celebrity gospel singer walked down the aisle with his long time sweetheart after scaling through many troubled waters. He later got into troubles with the Scottish authority over an alleged racist outburst in an attendance while eating during his honeymoon in Aberdeen.

SIKIRATU SINDODO
The actress ran her rave four cars over a one year tot unknowingly while visiting a friend who just came into town from the UK in Ikeja.
SMUEL PETERS
The Nigerian former heavy world heavy weight Campion was beaten to a stipule by Klinscko brothers this year.
SANI KEITA
The Nigerian footballer ruined Nigerian chances of qualifying to second round during the 2010 World cup in South African.
SIKIRU AYIND BARRISTER
The king of Fuji passed on the early hours of Thursday 17, December in a London hospital and was buried in his Lagos home on Thursday, December 30.
SEVENUP CONCERT
The aged bottling company in the country staged 'the future is green concert' in Lagos to mark the 50the anniversary celebration on the same day. October 1.The biggest indoor concert featured American singer Akon, 2face Idibia, Wande Coal Psquare and other Nigeria's best.
SKUKI
The pop duo made a big break at their 2010 Hip Hop World Awards fifth edition walking away with the Next rated awards and a brand new car. The brother also broke a management deal with their former management, KISS entertainment owned by Howie T.
SOSSICK
The young beat smith won our heart in 2010 been instrumental to most hit tracks and albums in the year especially the late Dagrin's album, 'The C.E.O'.
SILVERBIRD
The multinational entertainment outfit celebrated her 30th anniversary in 2010 bringing the president to make a promise of 200 Million Dollars. The world class company housed the cinemas, the silverbird Galleria, theMBGN, Silverbird Television and Rhythm FM.
STORM360
The Obi Asika lead record label up her game this year with the release of Sauce kids 'African America' album, Y.Q 'I AM Y.Q' Album. And all major events this year featured most major storm records acts like Naeto C, Sasha, Y.Q, Tosin Martins, and General Pype. Notable is the Naija at 50 concerts in Ilorin which featured American act, Akon.
SUNGLASS
From GUCCI to Ray ban, police, Prada, sunglasses occupied a major place in the Nigerian pop culture in 2010 and all over the world. They took the secondary positing just like wrist watch and belt before now.
SMVA
The award this year in the only major award in the country that was held with no sponsor.
SOFORTE
The music distribution company was responsible for 9ices third album distribution, 'Tradition'. They also went into signing a deal with Sony Music UK to distribute a dual CD containing the singer's second and third album on one compact disk across the world.
STAR MEGE JAMES
The annual star mega jams entered its Eleven years this year featuring American singer R.Kelly and other 'A' list Nigerian acts.
STAR QUEST
The talent hunt this year was hosted by controversial rapper Ruggedman and sae the group JUKBOX walking away with the bounty of 7.5 Million Naira, Six Hundred Thousand for each band member, A brand new SUV and a one year apartment rent in a choice area in Lagos.
SLANGS
The most popular slangs of 2010 includes 'jo or', File, Ose, Ale salo o', finile, Jona my friend, the street among others.
SWE BAR
The bar situated on the island was a home and still a home for the gathering of Nigeria singer and night crawlers.
TERRY G
The singer made wild life fashionable in 2010 with his unique beats and slangs on songs. The singer was endorsed by the street with the released of his hit song 'free madness' song and after several controversies from Nigeria to UK, the singer ended the year disbanding his group House of Jinger and signed a management deal with 'NOW MUZIK'.
TIMAYA
The singer got a break from the several media buzz that almost cost him his career in 2009. In 2010, he released a new album titled 'The Rebirth' which featured pop star 2face Idibia, M.I and Ice prince.
TEJU BABYFACE
The young chap took another bold step away from his comedy career when he launched his Television show tagged 'The Teju Babyface show' which features on major Television stations across the country. The show as launched on Tuesday May 4, 2010 and produced by ace producer Tade Ogidan.
TOYIN SUABIAR
He is the chair man of the indigenous satellite Television station, HiTV. The station also had her fear shear in 2010 when he lost her premiership right and a fall out with Nigezie, a Nigeria music channel owned by Kwame.
TWITTER
The social network all over the word broke most of the celebrity news as the celebs practically lived on the site.
T.W.O
Celebrity couple and singer, Tunde and Wunmi Obe made a dramatic comeback after the buzz around town that the couple are quitting music for good. The turnaround came when they released their new album titled 'Two Legit'. And videos off the album graced our screens throughout the year.
TOWUN ONI
The ace actress died after a brief illness. Her contribution to the Nigerian movie industry can never be forgotten and quantified. She started her acting career at a tender age.
TONTO DIKE
Tonto Dike has the highest number of scandals for 2010. The Nollyhood actress was reported at several occasions to have drunk her way through 2011 and hop from one man to the other and her controversial movie roles of 2010.
TERRY DA RAP MAN
After languishing underground for years, the rapper finally released his second album titled 'BANS - Boys Are Not Smiling'. The born jos dud also launched his clothing line also tagged'
Boys are Not Smiling'.
THE DEBATERS
The Debaters is first of its kind on Nigerian Television. It's a show that brings out the best in reasoning, power of speech, eloquence and power of instinct in youth. It's an entertaining and educating show that inspires positive change and transformation.
TIWA SLAVAGE
Singer writer and singer Tiwa Salvage began her music career in the UK and America touring as a background singer for Kelly Clarkson, STING among other acts.
She also participated in the X-factor, British edition which she made to the top 24. She came back to Nigeria and released her first single titled 'Kele kele love' which currently rules the airwaves.
TONI PAYNE
He started the year on the wrong note with a separation from her husband of less than one year, 9ice. The aftermath of the separation almost sweep her off her feet with the release of the controversial song from his former baby father 9ice titled 'Once bitten twice shy'. Ruggedman, rapper, also stood on her neck asking for clarifications from her and her embattled husband, 9ice over the same song. She later signed a management deal with Nigerians old dive, Oyenka Owenu who late came to her aid but made less impact.
TOLU MANTAIN
The singer made lesser effort this year. He relauned his music career this year but lost her 25 year old wife which greatly destabilized his coming back till date.
ULTIMA STUDIO
The multimillion Dollar studio was raised by fire over night during the season three edition of the MTN PROJRCT FAME. The multimillion dollar studio has a prototype in the UK and Asia and also the studio for the popular Television game show who wants to be a millionaire.
VIDEOS
Top videos that shaped the entertainment industry in 2010 include, 'Mr Endowed' by Dbanj, 'Only me' by 2face Idibia, 'Be my man' by Asa, 'Facebook love' by Essence, 'Kele Kele love by Tiwa Salvage, 'Gbamu Gbamu' by 9ice, 'Free madness' by Terry G and 'Holla at your boy' by wizkid.
WANDE COAL
Mo Hits star, Wande Coal, real name, Ojosipe Wande, became the hottest trending topic on social networking site, Twitter, when pictures alleged to be his nude shots, surfaced on the Internet.
ZAIN
The multi millionnaira telecommunication changed its ownership to Airtel who sponsored the 3rd edition of the MAMAs.