RUSSIA HINGES $1B INVESTMENT PLAN IN NIGERIA ON FREE, FAIR POLLS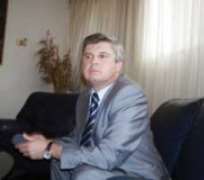 RUSSIA may have concluded plans to actualise a $1 billion (N150 billion) investment in Nigeria come 2011, going by feelers from the country's top officials.
Details of the investment were still being kept under wraps, but the Russian Ambassador to Nigeria, Alexander Polyakov, hinged the investment inflow on the outcome of Nigeria's 2011 elections.
Polyakov told the News Agency of Nigeria, in Lagos, that only transparent, free and credible elections would create a business investment and development friendly environment in Nigeria.
'Between 2011 and 2015, Russia is negotiating a billion U.S dollars investment in Nigeria, in areas of natural gas infrastructure and electricity plant development. But, we are still watching to see what becomes of the 2011 elections in the country, before we fully embark on investment in these areas,'' he said.
The envoy said the outcome of the elections would also determine co-operation between both countries in areas of energy, oil and gas, infrastructure and agriculture.
Polyakov expressed the hope that with an enabling business environment, Russia would move from its current aluminum-dominated investment to other areas. The envoy said many Russian entrepreneurs and investors would not invest in a country that would not observe true democracy.
He, therefore, urged Nigerians and the Independent National Electoral Commission (INEC) to ensure the conduct of peaceful, smooth and credible elections.
Polyakov expressed Russia's commitment to strengthening closer ties with Nigeria in 2011 and beyond.
'Russia and Nigeria have come a long way together. Last October, we both celebrated our 50 years of diplomatic relations, which we are hoping would be strengthened in the years ahead,'' he said.