MY STYLE IS SIMPLE, NICE AND CLASSY-OGE OKOYE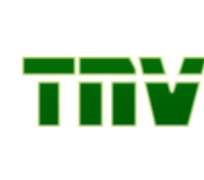 Delectable Oge Okoye is one of the sought-after actresses in the Nigerian movie industry. Oge who got into the industry barely seven years ago, has proven that her chosen profession was indeed her childhood dream.
Delectable Oge Okoye is one of the sought-after actresses in the Nigerian movie industry. Oge who got into the industry barely seven years ago, has proven that her chosen profession was indeed her childhood dream.
She started her acting career when she was a young girl, in the church drama group, and proceeded to study Theatre Arts at the Nnamdi Azikiwe University, where she bagged her first degree. The Anambra State born mother of one was inspired by Liz Benson and Olu Jacob, who she refers to as 'Uncle Olu'. She admires Victoria Beckham for her dress sense. In this interview, Oge shares her love for lovely clothes and footwear. She describes her style as 'simple, nice and classy'.
Can you tell us who you are and what you do?
My name is Oge Okoye. I'm an actress, which every body in Nigeria knows me for. I hail from Anambra State. I'm the only child of my parents. My father is late and mother recides in Spain, but comes to Nigeria once in a while.
Apart from acting, what else do you do?Nothing. I have dedicated all my time to acting for now.
Did you set out to be an actress?
I have always wanted to be an actress; right from time, but was just waiting for a breakthrough. I have always wanted to give back to my society and my country. I have always wanted to be associated with acting; I have always wanted to be a celebrity and a super star.
Because, even as a child, I always wanted to act. I was in the church drama group. So, when I grew up, I got into the university to study Theatre Arts and graduated in 2004. While I was in the university, I went for auditioning and started acting; even before I graduated. After my graduation, I got my breakthrough and I'm very thankful for that.
Who influenced your choice?
Nobody per se. But, as a little kid, I always watched TV, read magazines and watched movies. Then, I saw people like Liz Benson, Olu Jacob and host of them. I do admire them and still admire Liz Benson and Uncle Olu.
When I was opportuned to act with them, I was really scared and at the same time happy because these were the people that I used to watch on TV then. And, now I'm here acting with them. So, it was like a dream come true for me. We are still very close; like Aunty Lizzy's daughter is my very good friend. She loves my movies a lot just like I love her mummy's movies. Uncle Olu is very accommodating and just like a father to me.
How long have you been in the industry?
I came into the industry in 2001 so, I would say I have been acting since 2001.
Which movie brought you into limelight?
I got into the limelight with "Sister Mary".
As a very stylish actress, who influenced your dress sense?
Nobody. Because, right from time, I have always been someone that really likes fashion. I like clothes, accessories and stuff like that. I watch movies and see magazines so, I can't really say that someone has influenced my style. I go for things that I'm really comfortable in. I wear things that really look nice on me and things that flatter my shape.
So, you don't have any style icon?
I do admire the way some people dress but I can't say they are my style icons. I like people like Victoria Beckham and Angelina Jolie. I really like the way Victoria Beckham dresses up; her colour combination and her carriage, generally. But, I do not idolize her.
How do you make an outfit yours?
Putting on a dress is one thing, knowing how to combine it with the right accessories is another thing. I try not to be too loud with my accessories or colours. I always try to wear something very simple but exquisite. I wear my accessories - like my shoes, handbag - if need be - my jewellery and my sunglasses but the most important thing is the colour.
What are your fashion items?I'm not really an accessories person but, most times, I put on gold and costumes - especially when I'm acting. I also love good shoes, bags, jeans and sunglasses.
Must have fashion items?
Lip gloss and my sunglasses.
With a hundred and fifty thousand naira, which of theses items would you rather pick first?
Oh my God! This is a big one here! Wow! I think with that kind of money, I would go for a nice footwear then, maybe, some nice jewellery too.
What is your beauty routine?
Well, I use Makari beauty products - the entire range. I go for my facials about twice a month and (for) every other thing about my body - like waxing because, I don't joke with my body. I go for massage and my eye lashes.
Also, I do a lot of exercises. I love swimming a lot, mostly during weekends. I do my gym work in the house because, I have one in the house so I don't need to go out for that. I spend one and a half hours each morning in the gym.
I watch what I eat but whenever I feel bloated, I go on fruits alone - no solid food for one week. It's quite hard but very rewarding. It helps me to lose weight drastically. Also, I wash. my face every night, before I go to bed.
What does fashion mean to you?
Fashion to me, is putting on something that you are very comfortable in; something that suits your body shape; something flashy but not loud. And, wearing something that projects your image or personality.
What about style?
Style is what you make out of what you have. Style is you, your person, your own packaging... What you are known for, the way you walk, the way you eat, the way you dress and every thing that makes you who you are, is your style.
So, in one word, how would you describe your personal style?
Simple, nice and classy.
Any high moment?
None, for now
Dull Moment?
None as well.
Wish list?
For God to keep me and kep my family alive.
Fans?
Thank you for appreciating my work.