AMMA 2008: THE GOOD, THE BAD AND THE UGLY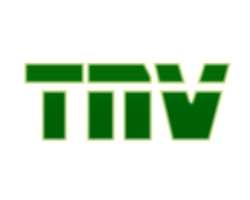 Aki and Paw's zero act.
When it comes to acting, these two Lillipu tians can do wonders. However, not even their tremendous acting skills could save the two when the organisers of AMAA did them the disservice of asking them to compere at the event.
Not only did they turn the job into a child's play, they kept mixing up their tenses and muddling up the English Language. In fact, their dry jokes, more or less, took the shine off the show. Many people were really disappointed.
…Same goes for Ramsey and Steph
Delectable Stephanie Okereke and the handsome dude of Nollywood, Ramsey Nouah, were the second set of hosts at the event. But were they any better than the Lilliputians? Not really.
The only thing they had going for them was that they had a better mastery of the English Language than Aki and Paw -paw and their words flowed smoothly.
But when it had to do with excitement, a lot of people believed that the first set of hosts were better.
Of 'star' presenters
Boy! With due respect, methinks some of these showbiz people should either go back to school and get their acts together or better still, reject being used as presenters. The blunders they make on stage, despite their affectations,are not only embarrasing to them but to the industry. They kept 'shooting bullets' on stage during an exercise that didn't last for more than three minutes.
Oge Okoye, please take note.
Timaya is hot like fire
When he said he was hot like fire, there was no pun intended. The Bayelsa-born crooner was the man of the moment at the AMMA. He rocked the auditorium to frenzy. Most people, even the ajebutter, had to get on their feet and rock to the music of the dancehall master.
The Do Me crooners, P Square, were also sensational. Their dexterity on the dance floor thrilled the guests and many kept shouting for more.
Timi, an idol par excellence.Whoever voted him, as the Idol at the West African Idols competition held last year, did not make any mistake for the young man has a voice that can melt a heart of stone.
His rendition of Redemption Song would have made Bob Marley to doff his hat were he to be alive. Although the three songs that the 26-year-old singer rendered were not his, his performance was not boring.
But it looks as if babes were more interested in the guy than his music. Just as women scream and cry at the sight of Michael Jackson, Nigerian babes also Kolo for Timi.
Segun Arinze turns James Bond
Hmmmm… Segun Arinze does not need a costume to act like a street fighter, with little efforts he transformed into one at the AMMA.
Getting into the hall of the event was like a nightmare. There was a beehive of people at all the entrances and everybody wanted to get in at the same time.
The bouncers, as mean looking as they were, harassed the guests that thronged the entrance. They, in fact, gave some people black eyes.
Anyway, man Sege arrived at the scene and everything changed.
He fought his way to the front, celebrity status be damned, Sege almost pulled the tux he was wearing as he started pushing at people until those he wanted to enter were admitted. Anyway, kudos to him, there was some sort of sanity at the entrance after his James Bond performance.
Good ol' Basorge
Tariah Junior, is da bomb! When it comes to dishing out jokes, it is as if this guy does not need any effort.
And with his expertise, it was a consensus that Basorge rejuvenated the 'dry' event with his jokes. He made people laugh and laugh that they forgot that they were almost bored to death.
The ladies bare it all.
Waoh! Some ladies really made some men who had red blood flowing in their vein to drool. Haba, Naija babes have turned into another thing o.
Days are long gone when guys have to do a peek-a-boo to catch a glimpse of ladies' boobs. These days, it is free show. The AMMA was another opportunity for the ladies.
Those that were well endowed in the upper region flaunted their God given asset to all that cared to see. Ngozi Nwosu, nearly caused commotion with her dress. Her back was bare but anyway, aside from the flabs, she looked cool. Others who weren't well-endowed, still exposed the little they had.
And Kate wins
Kate Henshaw-Nuttal has been in the industry for a long time and she is good! Finally, all her talent and efforts paid off as the actress was given the AMMA Best Actress award.
And the same goes for Nkem Owoh. He won the best actor award. Both actors were nominated for their roles in the movie, Stronger than Pain. There was jubilation galore. It was obvious they were very happy.