NIGERIAN GIRLS, I AM VERY AVAILABLE, APPLY —BANKY W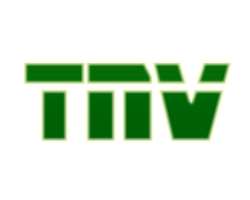 If Rihanna's Umbrella took hip-hop lovers by surprise, Ebutte Metta hit Nigeria like a hurricane that blew through the country and generated a lot of thrills, excitement, fun as well as criticism followed Olubankole Wellington, a.k.a Banky W, the American born-Nigerian artiste that did the hit remix. In this chat with AHAOMA KANU, Banky opens up on his rookie years, his romance with the microphone and the misconception about originality in his songs.
YOU are one singer that came out of the blues to dazzle people down here, tell me a little bit of your background?
I am known as Banky W short for my real names are Olubankole Wellington. My father is from Badagry while my mother is from Calabar in Cross River State. I was born in the United States of America (USA). My parents went to college over there and that was where they met and then had me and my sister. When I was five, we moved back to Nigeria and lived here for 12 years and went to school here; I attended Corona Primary School, Home Science Association Secondary School and Ajao Secondary School all in Lagos. I lived in Akoka almost all my growing years before we moved to Illupeju. I then went back to the US for college; I studied Industrial Engineering from RPI in New York.
What will an Industrial Engineer be doing with a microphone; how did the music bug bite you?
When I was growing up, I had always been singing; I don't remember when I started but I started a long time ago. I knew I wanted to do Rhythm and Blues (R&B) the day I went to a hair salon with my mum and Stevie wonder's I Just Called to Say I Love You got me hooked. I cannot remember how old I was but I remember that moment when I saw the looks on the faces of the women in the room including my mum - though she listens to Christian music now. I knew instantly what I wanted to do but I ended up singing in choirs and all that. It was when I went to college that I discovered that I had not done anything really about my music.
At what point did you decide that music will be it for you?
I was in my junior year in college when I realized that I didn't want to wake up one day being 45 with three kids and telling my children that I used to sing way back then and have nothing to show for it. I started writing and producing and hitting the studios in order to release something while there in Yankee. I was like 20 then. I started making music from then and today here I am.
Were there artistes you played with in the US?
I performed on the Ruff Ryder's Tour when DMX was really hot; that's kind of when I really started off in 2002. I also cashed Money Thing back in the days when Hard Boys were hot. I performed at the Nas Show, a black rap show, a Bad Boy Show. It's not really my thing to say I met this person or that star because I want people to focus on me.
Ebutte Metta was the song that took the name Banky to the length and breath of this country, how did you think about the concept?
I was performing at a show in Nigerian Show in Toronto, Canada and people had performed while I was to close the show. I was feeling patriotic and felt like we were so far away from home and people were still representing Naija as well as celebrating our culture. I felt so proud to be a Nigerian though I was far away from home. The DJ had played Umbrella at one point in the night so the rhythm stuck in my head. The words started coming to me about Calabar, Abuja and Lagos. So I just wrote it on the napkin of my drink. So when I went on to perform, I said to them, "Hello you know what, I was fooling around and I wrote this little hook and wanna do it for you guys'. I took out the napkin of my drink and sang it from there and the whole place erupted. So I was like this is cool. I then recorded for two DJ friends to play at parties and before I knew it, I was getting calls from Nigeria that the song was on this and that countdown. That was how it started. I think the song grew on its own, like they say, God works in a mysterious way.
Did you have any contact from Rihanna for some rights to the sound?
Not yet; we tried reaching her and hopefully we will work something out. Right now, it is a promo song. I heard that she has heard it but I can't confirm that. You see many artistes made an entrance doing other people's songs; 50 Cent made his name in that manner and Little Wayne is doing the same thing. It is what it is. I know a lot of people want to relegate me into a corner as the guy that just did the remix and they feel it's all I do…
How do you feel about that conception?
It's like a gift and a curse because without Ebutte Metta, I wouldn't have the kind of recognition and reception that I have now. However I am trying to get people off this and realize that I make very good and original music. I won an international song writing award. I had been trying to come home for the past year or two but I did not have the right songs but Ebutte Metta did it for me and people should just sit back and watch out for my real stuff.
Ebutte Metta was popular; can same be said of the money it brought to you?
I think I am still getting started; there are people like P-Square, Tuface and D'Banj who are making a whole lot of money doing this thing. I am just getting started.
As a handsome youngman, women must be falling over you now that you are a star. How do you keep them off?
I don't know if I want to keep them off; it's a beautiful thing. I think because I make R&B music, naturally females tend to gravitate towards me and they are my target audience that I want to buy my Cds.
Between Nigerian girls and their American counterparts, which do you dig more?
Personally I have a thing for Nigerian girls because I want to be able to come home and eat Eba or pounded yam and all those delicacies that come from our culture that an American girl cannot provide. I enjoy that.
So who is this girl in your life that may be serving the pounded yam and Egusi soup?
Right now I am single; I had a girlfriend and we broke up. Right now I am open to suggestions and I want use this medium to tell my Nigerian babes to make suggestions to me. So in other words, if you see me on the streets you can stop me and make a suggestion and we can talk about it.