UBA SPONSORS READ AFRICA PROJECT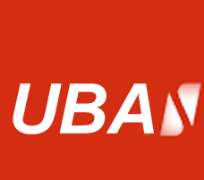 Concerned with the dwindling reading habits among youths in Africa, especially in secondary schools, United Bank for Africa (UBA) Plc., has introduced the Read Africa Project.
The project is packaged by UBA Foundation, the corporate social responsibility arm of the bank, as part of its interventions in promoting education, learning and development.
It will involve the provision of recommended English Language and English literature text books for students in some junior and senior secondary schools across Africa. Mr. Kennedy Uzoka, Executive Director, Resources, UBA Plc., said the project was formulated to encourage learning through reading.
'A lot of young people these days are more comfortable with digital devices than reading and this is manifesting in the quality of education. UBA recognises the need to improve learning, imagination and knowledge through reading and this initiative is one of our areas of intervention in the sector,' he said. Mr. Uzoka said the exercise, which began early in December 2010, would run till the end of first quarter of 2011.
UBA executives shall visit selected schools (public and private) across Africa and donate recommended English Language and Literature text books, mentor the students and conduct reading sessions.
'UBA executives and volunteers drawn from various sectors of human endeavour across Africa will go to assigned schools to make formal presentation of the books to the schools, have a 'meet and greet' with the children, talk about their roles in the bank, inspire, motivate the children and lead the reading sessions,' Uzoka said, highlighting the modalities the initiative would take to ensure effectiveness.