MASS FAILURE: ONLY 20 % CANDIDATES PASSED 2010 NOV/DEC WASSCE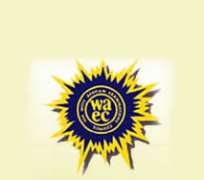 Only 20.04 per cent of 310,077 candidates who sat for the Nov/Dec 2010 West African Senior School Certificate Examination (WASSCE) obtained five credits in English Language, Mathematics and three other subjects, therefore qualifying for admission into universities and polytechnics.
By implication, the results mean that the West African Examinations Council (WAEC) recorded yet another mass failure. In Nov/Dec 2008 WASSCE, out of 372,600 candidates, only 23.54 per cent obtained five credits in English Language, Mathematics and three other subjects while in the same exam in 2009, out of 342,443 candidates, only 31 per cent (106,413) made five credits in English Language, Mathematics and three other subjects.
Announcing the release of the private candidates' results at its Yaba headquarters in Lagos yesterday, the Head of Nigeria National Office (HNO) of WAEC, Dr. Iyi Uwadiae, said 62,295 candidates made five credits in English Language, Mathematics and at least three other subjects. Giving further breakdown, Dr. Uwadiae revealed that 309, 431 candidates representing 95.21 per cent had full released results while 15,567 others (4.79 per cent) had few of their subjects still being processed because of various errors and omissions traceable to the candidates.
The HNO said the results of 51,876 candidates representing 16.73 per cent were being withheld based on various reports of their alleged involvement in examination malpractice and that the council's Nigeria Examinations Committee (NEC) would meet in March 2011 to deliberate on their cases.
According to him, 250, 487 candidates representing 80.78 per cent had two credits and above, another 217,161 others (70.03 per cent) obtained three credits and above while 180,480 candidates representing 58.20 per cent made four credits and above.
Uwadiae further disclosed that 141,167 candidates (45.52 per cent) obtained five credits and above, another 99,750 others (32.16 per cent) got six credits and above but are not qualified for admissions into tertiary institutions because of either not having credit in English Language or Mathematics.
His words: 'A total of 133,507 candidates (43.06 per cent) obtained credit and above in English Language while 151,569 others representing 48.88 per cent got credit and above in Mathematics,' but the HNO insists the results do not mean mass failure because some of the candidates may combine their results to seek admissions.
The HNO disclosed that 33 blind candidates sat for the examination out of whom four of them representing 12.12 per cent obtained credits in five subjects including English Language. He explained that blind candidates were exempted from taking Mathematics and science practicals in WASSCE.
The WAEC boss told newsmen that the council had also taken some measures to arrest the poor performance of candidates in its exams and that most of the state governors were now providing teaching facilities to enhance good performance of their candidates in the exam. He expressed the hope of improved resuls within three or four years.
He said all the reported cases of examination fraud had been compiled for presentation to the committee in March 2011, adding that 'the committee's decisions on the various cases will be communicated to the affected candidates shortly through our zonal and branch offices.'
Uwadiae asked the candidates who took the exam to check the details of their performance with their scratch cards on WAEC website within the next 24 hours. He lauded the supervisors and invigilators for ensuring a smooth conduct of the Nov/Dec 2010 WASSCE and also the chief examiners, team leaders, assistant examiners for their efforts in seeing to the release of the results two weeks ahead of time.
On e-test and examination, the HNO disclosed that the council had started test run of the new system, noting 'we have done the first leg and WAEC has sent staff for training abroad. If we have all the facilities, we can release results in three weeks.'
On allegation against some politicians of having fake or forged WAEC results, Dr. Uwadiae said there was only one WAEC result and that only the law court could summon the council to produce or tender the result.