BLAME ENUGU PDP CRISES ON CHIME –EJIOFOR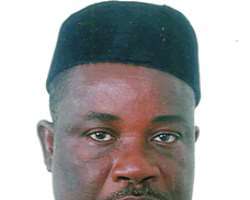 Ejiofor
The grassroots politicians who dropped this hint in an interview with Daily Sun recently wondered why an incumbent Governor should rush to court seeking an injunction against the conduct of a fresh congress of the party in the state, while the people are clamouring for a free and fair election.
He explained that there should be internal democracy before any congress could be held, stating that the state governor should borrow a leaf from Imo State where the party dissolved its state chapter executive while a fresh congress was conducted.
Ejiofor advised those against the conduct of a fresh congress not to tarnish the good image of the National Chairman of the party, Dr. Nwodo, arguing that the only way the feud could be resolved is by installing a new PDP executive in the state, stating that anything less would ruin the party in the state.
'Mr Vita Abbahs claim that his group gave waiver to the National Chairman of PDP, Dr Nwodo is not correct. Before the advent of PDP in Enugu State, there were two groups; One controlled by Vita Abbah and the other one by Raymond Nnaji, but now led by Narrister Reuben Ochi. But legally, the real PDP elected by law is that of Reuben Ochi's group. They are the legitimate group that came out from a PDP congress. This group has the certificate of election in 260 electoral wards, 17 local government areas and the state congress,' he explained.
The former Political Adviser told Daily Sun that he is challenging anybody to come out and produce a duly certified congress from ward to state, other than that of Barrister Ochi's group.
According to him it was the former PDP Chairman, Chief Vincent Ogbulafor's that gave Vita Abbah's group the certificate which they are parading about, while the mater was challenged in court and is still pending in court up till now.
He explained that it is because of the situation in PDP in Enugu state that prompted the PPA to challenge the local government election of December 2009 in the court, stating that the case is still pending. Ejiofor disclosed that the PDP was not validly nominated for the election, because Vita Abbah's group fielded candidates while Barrister Raymond Nnaji also filed candidates, resulting in the reject ion of the two by the Enugu State Electoral Commission (ENSEIC).
He explained that the Sullivan Chime government in Enugu State manipulated and accepted Vita Abbah for the election, since the period stipulated for the nomination by ENSIEC elapsed without PDP fielding in candidates, stressing that unless a fresh congress is held in Enugu, the state PDP can never field any candidate for any election.
On the political group, 'Ebeano' structure, Ejiofor stated that it is not dead but very much in existence. However, he regretted that the body is not playing a significant role as expected.
'Myself and my group still remain in PDP which is still our primary home politically. We are part and parcel of the National Chairman's political group in Enugu state and would remain so,' he stated.
Ejiofor stressed that himself and Senator Chimaroke Nnamani played complementary role to each other but explained that their political interest presently no longer tally as each and everyone is pursuing his political interest separately. The grassroots politician advised Enugu state politicians to be civil and understand that if there is any state that should oppose the Chairman of PD, who is a son of Enugu state, it should not be Enugu state politicians.
'We should accord him our maximum support, so that he can succeed in ensuring the victory of PDP in 2011 and create stability in the nation. Anybody opposed to his philosophy of installing a PDP executive in the state is an enemy of Nigeria and Enugu state.
Resorting to technicalities, using police to disrupt political activities of political opponents, abuse of court processes to satisfy ones selfish ambition will not be accepted by good spirited democrats and politicians in Enugu state,' he said.