NOLLYWOOD STARS, AKI AND PAWPAW FACE BAN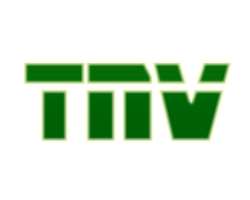 Tint-sized Nollywood actors, Chinedu Ikhedieze(Aki) and Osita Iheme (Pawpaw) may be banned by Marketers and Actors Guild of Nigeria (AGN) any moment from now. The Board of Trustees of AGN will not only ban the duo from taking adult roles in movies but also be discouraged from roles that do not portray good morale to their viewers, especially the teenagers.
NFC gathered that this decision was made by the AGN Board of Trustees, following complaints by parents in the country.
According to the Chairman of the Board of Trustees, Ifeanyi Dike, letters will be sent to the Guild of Marketers and the Ejike Asiegbu-led AGN for further action.
"We have been receiving letters on this issue from some concerned parents for sometime now, but we didn't take the matter seriously at first. But now, we are taking action because the letters keep coming," Dike said.
The Eze Ndigbo Nollywood said the parents are concerned about the immoral roles played by Aki and Pawpaw in movies, claiming that it has negative influence on their children.
"So, right now, Aki and Pawpaw will not take such roles that require them to be smoking, romancing women or peeping at mothers or women in bathrooms. This is because they are role models and ambassadors to innocent teenagers out there who think they are age mates," he said.
Dike also noted that "although most of these films are meant to be watched by viewers above 18 years, we all know that it has not been enforced in Nigeria. Children/teenagers watch any film so the only thing we can do is to screen the movies that we do," says Dike.
"Aki and Pawpaw are role models to kids because they help some companies to advertise products like biscuit, sweets among others. So we want them to do more responsible roles," he said.
Chinedu and Osita came to limelight some years back with the movie Aki and Pawpaw and have long become regular faces in Nollywood presentations.