LOLA OMOTAYO CONFIRMS SHE IS THREE MONTHS PREGNANT FOR PETER OKOYE OF PSQUARE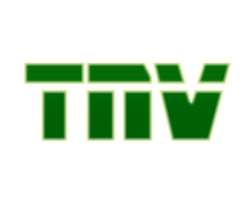 Lola Omotayo and Peter Okoye
Lola Omotayo has confirmed that she is indeed pregnant for Peter Okoye of Psquare, one of Nigeria's most popular hip hop group.
She confirmed the pregnancy story in an interview published in this week's edition of Encomium, a leading soft sell magazine in Nigeria.Peter also confirmed the gist too.He, however, said he is not ready for marriage yet.
http://www.niyitabiti.blogspot.com/ gathered that Lola, a staff of top marketing outfit,FK:G2 owned led by Biodun Shobanjo is very happy about the pregnancy and she is ready to go any length to take of it.
As regards marriage,Lola went philosophical.In her words "There is so much that completes a woman and marriage is not it.I've never focused on that.I'm not afraid to be alone.I pray, I am not going to end up alone for the rest of my life,I want a life partner.But the tag,marriage is not something I think is the ultimate.I would take my time rather than rush into marriage only top later discover that it is not what to expect.And Peter as well is dealing with his won career and he wants to focus on that and you know,maybe in a year's time,I'd be ready to get married and if he's not,then we may get to go our seperate ways.The truth of the matter is that mnarriage is not in the picture for me now"
Lola is 35 while Peter is still in his 20s.Lola believes love is the ultimate and not the age difference bewteen them.
They kicked off the relationship about three years ago.Since then, they have been together.Recently, the issue of another girl coming into the picture almost caused them to seperate.Now, Lola believes she has to take charge of her man by making sure she attend functions more often with him these days.