PRICE AND PAINS OF TELEPHONY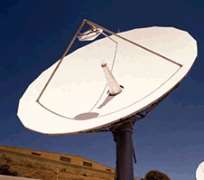 There is no doubt that almost 99 percent of Nigerians could now reach out to their loved ones either through mobile or landline. This was a herculean task some thirty or fifty years ago because communication was quite difficult in Nigeria unlike what obtains now, and then it was not possible.
Making calls using the Nigeria Telecommunication company platform (NITEL) or the Nigerian Postal Services (NIPOST) to send letters or telegrams was not encouraging. It was a great relief when telecommunications companies sprang up and the freedom to communicate became limitless.
Much as Nigerians enjoyed the freedom of communicating with one another, value reduction in tariffs slashes in handsets prices especially from the Code Division Multiple Access (CDMA) operators yet the telecommunication operators have not been finding it easy coupled with other logistics.
It would be recalled that the country moved from 45,000 telephone lines in 2002 and in April 2010, hit a record of 78.8 million subscriber base and as at October ending ,it escalated to 84.9 raising the teledensity ratio to over 60 per cent. And making it the third largest subscriber base nation in the world.
A stakeholder in the information communication and technology sector averred that, 'The Nigerian environment is not without its challenges, as social and economic impediments have persistently forced the operators to push back most of additional burdens being imposed by government on the subscribers'.
A couple of months ago, the yellow network, MTN cited multiple regulations and taxations as well as environmental bottlenecks as cost of doing business in the country.
MTN said it had spent over N12 billion to acquire generators to provide power for it's over 4,798 sites nationwide and expend N500 million monthly on diesel and generating set maintenance for power generation.
According to the network, recent degradation in national grid power supply, has also increased pressure on generators, increased maintenance cost and outstripped local market capacity for supply of generators to operators.
Regulatory Affairs Manager, MTN Nigeria, Mr. Quasim Odunmbaku added that unprecedented theft of whole generators, parts and diesel, indiscriminate vandalisation of fibre optic cable and other network infrastructure are causes of major network outages .
He noted that an average of 50 sites is inaccessible per day on account of community issues making it difficult to address network maintenance needs.
When Multi-Links Telkom one of the CDMA operators in the country pulled out of the CDMA business, it emphasized that it was strategically, financially and commercially challenging for them to continue to do business in that segment.
According to the Nigeria's, (CEO) Mr. Vincent Raseroka the company's traffic revenue decreased by 24 per cent due to decrease in traffic volumes and higher churn rates, adding that the decision to exit the market segment was purely a business imperative.
Visafone Communications Ltd also rolled out its services with promises to be the best network but environmental and other challenges are not treating the wholly Nigerian brand properly.
A ZTE (A company known for handsets sales) marketer, who pleaded anonymity, told Daily Sun that Nigerians may not know the big burden being shouldered by the visionary of the brand. She explained that there is no ZTE handset that is less than N3, 500 but Visafone had been able to heavily subsidize these handsets and that was one of the reasons that many Nigerians could afford to purchase Visafone phones.
'The company has a vision and mission to make telephony more affordable to every Nigerian because ordinarily, the cost of a handset from ZTE is far higher to what Visafone is giving it out. Rival CDMA operators had tried it, they all ran at a loss, even a particular who tried to do a similar promo experienced hiccups because subscribers kept returning the handsets because it was not good enough. Asides this, other factors need to be considered, Visafone may be young as a CDMA operator but has experienced also pains and is still experiencing pain'.
Immediate past president Association of Telecommunications Companies of Nigeria (ATCON) noted that one of the reasons that there had been lots of loyalty promotions by telecommunications companies because there is the need to generate income that would take care of over head cost. He disclosed that operators gain N7million per SMS from at least 10M subscribers.
'Hypothetically, if 10 million subscribers in the country play a promo per SMS at the rate of N100, that equals to N1 billion. Every other thing put into consideration, if such operators lets say deduct N3 million for logistics from the N1 billion, it shows that per SMS they have gained N7million'.