IS IT A CRIME TO BE A SINGLE MOTHER ?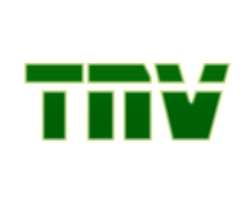 Ronke Oke a.k.a.Oshodi OkeFame
The first movie role Ronke Oke a.k.a.Oshodi Oke played was in 'Shattered Dreams' an English movie. But today she's one of the biggest names in the Yoruba movie industry.
Fame came her way when she played the role of Oshodi Oke, the lady with the big boobs.
And since that role, the name Oshodi Oke like a leech, has stuck to her. In the eleven years this single mother has spent in the movie industry, she has experienced the good, the bad and the ugly .
She tells her story to Showtime Celebrity.
Enjoy:

Could you tell us your first experience in acting?
It was not easy at all. I was excited because I was going to star in a movie with some of the big names in the industry. The experience was challenging for a debutante like me but very fulfilling in the end.
Which was your first movie?
An English film called Shattered Dreams. I acted two scenes there and it was not easy for me at all because I had to read the script and at the same time act it.
You always take up quarrelsome roles, why?
When I'm off set, I'm Ronke Ojo but when I'm on set, I am Ronke Oshodi Oke. I'm not quarrelsome but some people like taking advantage of you. They think they can talk to you anyhow because you're a star.I don't take nonsense but I respect people. That is just me.
Could we say your boobs are instrumental to the character Oshodi Oke that brought you to limelight
May the soul of Iyabo Yoyo rest in peace. She was supposed to play the lead role in that movie but she had a quarrel with her producer so they started shooting chroma shots.
Sixty five per cent of my appearance in that film were all chroma shots. I never knew it was going to come out like that because at that time, a lot of people knew nothing about computer. I didn't even know that I would play the lead role.
How did you get into acting?
The father of my baby was an actor and a model. He was also in friendship with late Funmi Martins and Kola Idowu. He was the one that introduced me to the movie world. I didn't really like him then, until later.
Is it true that in the Yoruba movie industry, artistes are not paid, rather what exists is the 'rub my palm, I pat your back' pattern?
It's not that we don't pay one another but it might not be as much as what is obtained in Nollywood.
There is no doubt that we have more stars in our industry than in Nollywood and so it's an advantage because we are at a better advantage to produce movies.
And in Nollywood, you are either a producer or an artiste. If you are a producer, nobody will invite you for any role and if you are an actor or actress, you don't have to produce but here, you can do both. You can act and you can produce.
Do you regret being an actress?
No, not at all. I'm fulfilled with what I have achieved in my life as an actress. When I got pregnant with my daughter, I never knew I was going to have my baby abroad.
One day I called some people in London who told me I'd won an award, that I should come over. It was an all expense paid trip that cost me nothing. On the average it would cost one more than N400, 000 to spend a week in London.
I have travelled extensively around the world and at no time did I ever go to an Embassy to look for Visa. My people get the Visa and bring it down to me.
So I thank God for everything.
Apart from acting what else do you do right now?
I don't do anything else apart from entertainment. I'm an entertainer who wouldn't want to be known only as an actress. I entertain and I also anchor programmes and very soon, I shall go into music.
What genre would you like to go into?
I sing Reggae, Hip-Hop and Fuji. And once I handle the microphone, my audience will be trilled.
So should we expect your first album soon?
I'll come out with something later.
You were said to be involved in a relationship with the Olasco Film boss, Akeem Balogun ?
There are two people like that, that I can never forget: One of them is Mr. Sunday Soyinka popularly called Korede Films. He gave me roles, he was really there for me when I needed him most as an upcoming actress. As for Olasco Films, Akeem Balogun, I call him my angel because he means so much to me.
For a businessman to release his money to someone like me to produce a movie, it means a lot. I was not a producer then, I was just an actress. Agreed that I was a known actress then but I was not yet a producer and he gave me money to produce, not minding whether he would lose or gain. Today, I thank God that the first film we shot together 'Owonikoko' was a success.
He helped me when I was nobody and he has contributed so many things to my life. Everybody knows me as an actress and a producer today because of his contribution to my success. If not for Olasco Films, maybe I will just be coming up now..
So you never dated him?
I never dated him
But it was reported that Funke snatched him from you?
That's a big lie because we never dated.
How many movies have you produced with him?
About seven, Owonikoko, Omo Mummy, Lagos Girl I & II, Okun Ife I & II, Gbajumo and Ife Lakoja Ofin I & II.
Let's talk about the most challenging movie role you played?
There are two movies actually. One was "Mobolaji" produced by Akin Olaiya. I was very young then. The movie was shot about seven years ago. I played the role of a sixty-five year old woman and a twenty year old. There were lot of make up on my body to turn me to an old woman. It was not easy at all.
The second one was "Gbajumo", a comedy film. I had to act without make up. I was never a comedian and I was the producer of that film. I took up the lead role and we shot in faraway London and in Nigeria. It was not easy at all.
And in "Omobolaji" I played the part of a 65 year old woman and playing that role was also very challenging. It's not only the makeup that will change, your voice has to change, the way you walk, you have to make people believe that you're aged, wretched and wrinkled. It was really tough but in the end the success of the movie justified every sacrifice made.
Let's talk about sexual harassment in the movie industry...?
That happens everywhere, not only in the movie industry. It happens between doctors and nurses, it happens between managers and their secretaries, it happens everywhere on daily basis.
When you see a lady you like, you can as well talk to the person that you like her. It's now left for the person if she wants you or not.
What if the producer refuses to give the actress a role for turning down his request?
It's not a must that you must act with a producer. It depends on you and how you present yourself. It also depends on the rapport you have with people.
If you are not a good actor or actress, of course, nobody will use you because we have one thousand and one people out there. Even if the producer is sleeping with you and you're not good, if he gives you a role and you can not perform he will just be sleeping with you for nothing.
What was growing up like?
I was born in Ondo State, Akure. But I grew up in Lagos and I had my primary and secondary education at Oworonshoki. After I left school, I had to engage in a petty trading to support the family and assist my younger ones because things were a bit tough for my family. At a time I was selling at the Tin can Island Sea Port.
Did you ever imagine that you will end up an actress?
I'd dreamt as a young girl to become an air-hostess or a newscaster, I never imagined I'd end up becoming an actress. Though I love movies and I watched movies a lot, I never saw myself or ever thought I'll become an actress some day until about 11 years ago.
Who is the father of your child?
He used to be an actor and a model but he is in Canada now. All this fuss about who the father of my child is, is not really necessary. It's important to have a father but it may not be to be married to the father of the baby. Or since when has it become a crime to be single mother?.
If you have the opportunity to change anything in the Nigerian entertainment what will it be?
If I have the opportunity I shall separate Paul from Barnabas. I shall separate the professionals from the non professionals. What obtains today is a situation where some producers bring in untrained wannabes into the industry all in the name of being a producer.
The simple explanation they give for this act is "she's my sister, he's my brother, he can do it and after all, it's my money. That is the only problem we face for now in our industry. So if I have my way, I shall scrap all these emergency producers with money to throw around.