TURKEY INITIATES OIL BARTER TALKS WITH NIGERIA, GHANA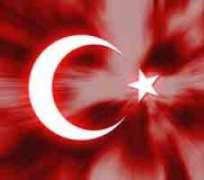 THE Turkish government has unfolded plans to purchase crude oil from Nigeria and Ghana through a barter scheme.
State Minster for Foreign Trade, Zafer Ça?layan, made this disclosure during a four-day visit to three African countries- Nigeria, Ghana and Equatoria Guinea, last week.
Ça?layan said that Turkey would purchase oil from both countries and pay by investing in tourism, energy, health and other infrastructure.
The Turkish government had in November this year, canvassed a trade by barter with the Federal Government for the construction of hydro-electric power stations on the condition that Nigeria will supply Turkey with 60,000 barrels of oil per day.
The Turkish Deputy Prime Minister, Cemil Cicek, had said that his country would renovate Nigeria's power formations and provide equipment needed in the sector.
'So, these are the options. What do you want? We can give it to you. We are in need of petroleum because we have been getting it through 90 to 95 per cent from imports. So, we are demanding for 60,000 barrels per day of petroleum and we can in return, provide you anything in the energy sector,' he said.
Cicek added that his country has hydro electricity power stations, dams, coal based power stations, natural gas transformations, wind electricity and now about achieving solar electricity and was in the phase of constructing two nuclear stations.
He said that Turkey just signed a protocol of bilateral relations with Nigeria, which include all aspects of relations, adding that the protocol also include a road map for the coming two years between the two countries.
Speaking in Abuja, while addressing a delegation of Turkish and Nigeria businessmen, Ça?layan put the volume of trade between Nigeria and Turkey at about $1 billion, (N150 billion), just as he said that there were projections for an increase in the coming years.
Caglayan, who called for an increase in trade relations between Nigeria and Turkey, stressed that the West African country was the fastest growing economy in the Western part of Africa, adding that as a nation, Nigeria must harness its potentials to the fullest, because of its important role in developing the region.
The Turkish minister, who urged all the businessmen from his country to increase trade relations with Nigeria, stressed the need for them to sustain their business interests in the country, adding that Turkey was prepared to work with Nigeria in different sectors of the economy, including, mining, textiles, oil and gas, chemistry and food security.