2011: WHY BUHARI SHOULD BE PRESIDENT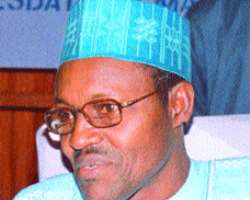 Buhari
I first heared of the name Muhammadu Buhari from my father's mouth. That was at our country home in Ijebuland in the early hours of 31 December, 1983. 'There's a coup,' my father announced and jolted everyone around into alertness.
But I didn't understand what a coup meant. So I got curious, watching my father's lips for explanation. Then came the clarification. 'The army have removed Shagari and an army officer has taken his position,' my father announced further, like a repeater station of the BBC, the station from where he picked the news from his world receiver.
Finally, he reported, 'His name is Gen. Muhammadu Buhari.' I didn't know who Buhari was then but I was very happy about his emergence for the simple reason that the National Party of Nigeria (NPN), the party of the deposed president, Alhaji Shehu Shagari, had been swept out of power.
Though I was only 13 years plus in 1983, I was mature enough to appreciate the fact that Nigeria was adrift without vision or leadership under Shagari. Prices of commodities were on an upward spiral. My favourite Walls ice cream slipped out of the reach of my daily school allowance. And it was about that time I first realized that people could buy cars, second-hand. Hitherto all the cars bought by my dad, friends, relations and friends were brand new, freshly minted from the local assembly plants of Peugeot, Volkswagen, and Leyland or imported, if it were the more classy type like Mercedes Benz.
It was under Shagari that my high school and sister schools in Ibadan lost most of their expatriate staff from Ghana and India. It was at this time the economic recession from which Nigeria has not fully recovered till this day began. So, I was indeed very happy with Buhari's entry. It brought hope of a new beginning and better times. While the Buhari government lasted, my expectation of better things wasn't disappointed. Prior to this time, government, just as is presently the case in many Nigerian states, had failed woefully in rendering even basic, elementary services.
A veritable illustration on this score was environmental sanitation. Ibadan, the city of my birth, which I love dearly, though I hail from Ijebuland, was 70 percent slum. It was only places like Bodija, Oluyole Estate, Moor Plantation, IITA, Felele, and a few others, which were fairly clean. The other areas were like refuse dumps. Gege was so dirty that it soon got the unenviable appellation of Gege oloorun, meaning Gege the foul-smelling place. Kudeti, too, was such that could compete for and win the World Cup of slums.
An Ibadan man, Saidi Raufu, once told me that the word 'Kudeti' was a corruption of the words of a British colonial officer, who, in disgust, during an inspection tour of Ibadan, described that part of the city as 'too dirty!' As you may be aware, we Ibadan people would not lose our teeth in an attempt to pronounce Oyinbo words fluently. The stormy petrel of Ibadan politics in halcyon times, the late Chief Adegoke Adelabu, who passed on in 1958, cannot forget this wherever he is. The day the cerebral lawyer forgot to come down to our level and described a matter as a 'peculiar mess' in our hearing was the day we nicknamed him Penkelemesi!
But lo and behold! Ibadan became a model of cleanliness within three months of Buhari's coming. That was not just because a monthly environmental sanitation exercise was introduced. In Ibadan, as elsewhere across Nigeria, every blessed day was indeed an environmental sanitation day. A piece of paper found around your residence, shop or office or whatever you called it attracted a fine of N50 - a big sum in those days when the naira was almost at par with the British pound. Every shopkeeper had one eye on her wares and the other on the shop's ambience. Commercial buses carried waste-paper baskets and over-loading in those buses was a War Against Indiscipline (WAI) offence.
The queue culture at points of service of diverse hues became the vogue. I travelled to Lagos and I couldn't believe what I saw: Lagosians queueing for a bus still being awaited! Hitherto, you hopped in or out of a Molue while it was still in motion. You could be old, frail, or pregnant, that was your bloody business. The Lagos of yore was no respecter of the weak. It was an 'urban jungle' as former President Obasanjo once described it. But Lagos was as orderly as Mecca under Buhari.
Let me digress to advise those who think Buhari achieved all this simply because he was a military Head of State. What about the military leaders before and after him?
The man was simply visionary and committed. Some traducers say it was his deputy, Gen. Tunde Idiagbon, that should take the credit. I answer back by quickly saying Buhari was smart then to have gotten a resourceful deputy and even smarter to have stuck to him till the end. Afterall, his successor got rid of his own best deputy in a matter of months. Yet, other hecklers say, well his military governors in the various states, then, obeyed his directives in pure military fashion and he might not succeed in such efforts as a civilian president. I advise them to save their breath till 29 May, 2011. Where there is a will there is always a way.
You will find that persuasion and pressure tools abound with the central government even in a federation to induce submission to a good initiative nationally from top to bottom. Watch out as President Buhari, in a change of tactics as an astute general running a democratic government, would, for instance, co-opt the press in prosecuting an ethical revolution, among other transformative innovations from 29 May.
The West African parallel, except in bloodiness, to the Buhari revolution was Jerry Rawlings' regime in Ghana. The only snag in the comparison is that while Rawlings stayed in power long enough to institute lasting positive change that has outlived his days in power in Ghana, the Buhari effort was truncated midstream, no thanks to the Babangida coup of 27 August, 1985. But God is a God of second chance. On 8 December 2010, Buhari, by popular demand, accepted to run again for president via a public declaration in Abuja. Nigerians have another opportunity, therefore, perhaps for the last time, now that it appears we might have credible polls in 2011, given the assurances of President Goodluck Jonathan and a confidence-building Independent National Electoral Commission (INEC), to bring the Buhari revolution back on course by voting him. Of the lot aspiring to be president and whatever his shortcomings, he is the best that can tackle the cankerworm of corruption that has undermined Nigeria's progress with the courage, sincerity, and ferocity it deserves.
This is the time all those who are fed up with the rot dogging this country and desirous of a better country should rally round Buhari. That is precisely what I am doing in my own modest way by writing this piece, which is coming straight from my heart. Not because Buhari has paid me or because I am sure I would have an appointment in his government. On its own, Buhari becoming president in 2011, is enough reward for my effort.
And I am sure Buhari will succeed as president because he is avoiding anything that will later undermine his capacity to lead as president. He has insisted all those vying for positions in his new party, the Congress for Progressive Change (CPC), must test their popularity at the primaries and that he would not anoint anybody. That is the people's prerogative, according to him. This means that the unpopular moneybags cannot do any deal with Buhari.
They have been coming and going with their Ghana-must-go and fleet of vehicles, disappointed. And this is why CPC is poor like Buhari himself. If you see any poster of CPC or Buhari anywhere, it is done by volunteers, most of whom he does not know personally. I began to discover these things firsthand since 2006 when I first met Buhari and have since moved from admiration to reverence for the great man.
When the Bible in Proverbs 14: 34 says, 'righteousness exalts a nation, but sin is a reproach to any people,' not a few Nigerian Christians interpret it to mean that we must all be born-again to have the reign of righteousness in Nigeria or that born-again Christians must assume leadership of the country. Not so. The 'nation' in reference is not heaven but earthly. Righteousness in this context refers to upright leadership, dispensed by anyone: atheist, Muslim, Christian or traditionalist.
In a regime of righteousness, you obey traffic laws, deal squarely with looters of public money, ostracize 419 barons etc. If we Nigerians agree to observe a Week of Righteousness during which we will all do the right things, at least half of our problems would disappear in that week. Such a week is what we stand to enjoy perpetually by returning Buhari to power through our votes.
Femi Meyungbe-Olufunmilade teaches Political Science at Igbinedion University Okada, Edo State. Email: [email protected];
Mobile: +234-80-57345436