EXPERT BLAMES REGULATORY AUTHORITIES FOR DWINDLING ECONOMY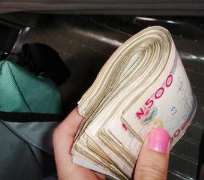 Mr. Adeniyi Adebisi, a business and management consultant revealed this to shareholders during a  triennial conference of the Independent Shareholders Association of Nigeria (ISAN) held last week in Lagos. According to him, ' the regulatory authorities do not research their regulatory plans before coming out with legislation that affect the operations of operators in various sectors.. Also, the focus is on ad-hoc rather than on long term . Implementation is often self serving and riddled with corruption'.
He noted that under the colonial era, administrators in Nigeria researched their policies and their focus was on long term and its implementation was pragmatic. ' for example, roads were constructed and rail lines built to move goods and services from inter lands to ports and to connect major towns and cities for communication purposes. Schools were built to produce clerical staff and middle level managers' he added.
Commenting on the state of infrastructure in the country, he blamed the regulatory authorities for the poor services being rendered , especially in the provision of power, bad roads, telecommunication, banking etc.
According to him, ' for up to three decades now, electricity supply has not been giving the needed support to the economy. When electricity corporation was established, it was given the monopoly of generating and distributing power. Besides, it was heavily protected against litigation from any person or persons  that might be having grievances against it. It was a government agency with regulatory authority'.
Adebisi commended the recent reforms in the power, telecommunication and petroleum sub-sectors, saying, ' until about five years ago or so, government was regulating and providing telecommunication services. The services rendered were poor, inadequate, and unstable with devastating effect on the nation's economy. The demise of NITEL paved the way fo the new era of telecommunication we are now enjoying. The government is now regulating leaving the private sector operators to supply services.'
In his comment on the reforms in the banking sector, he declared that the Central Bank of Nigeria (CBN) has not been employing a great deal of wisdom in tackling the problems facing the sector
According to him, ' businesses have been disrupted and there is a wind of uncertainty blowing all over  the financial sector. Lending and borrowing have been criminalized and no body is sure any longer what to do.
There is a feeling of illiquidity in the banking system while at the same time the liquidity is so much in the same system that institutional investors like insurance companies are having problems placing their monies with banks at reasonable rates of interest'.
He further blamed the government for the collapse of many industries, saying, ' the authorities have oil money to spend and for that reason the manufacturing sector of the economy is not receiving its deserved attention'. To this extent, he stated that there is need for the regulators to be regulated as well, adding that this could be done through checkmating their excessiveness. ' all we need as individual is to be conscious and aware enough that a change can be effected through litigation' he enthused.