OBI SEEKS INVESTMENT IN ANAMBRA AS AMBRA FLOATS N10BN FUND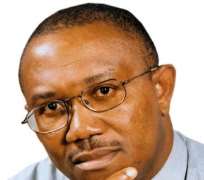 The Governor of Anambra State, Mr. Peter Obi has advised both local and foreign investors to invest in the state, promising to provide enabling environment for sustainable economic development.
He admitted the critical importance of security and stable power supply to drive industrial initiatives and development, but urged investors not to wait until every thing is in place for them.
Governor Obi noted that Anambra State Government has given AMBRA Investicorp Trust Limited 5 years to raise N1 trillion development fund in order to help the government meet its infrastructural challenges.
The company is in the verge of  concluding its first phase of the fund raising exercise worth N10 billion through a private placement platform.
AMBRA Investicorp is offering offer for subscription by way of private placement of 4,998,000,000 ordinary shares of 50 kobo each at N2.00 per share.
Speaking recently in Lagos, Obi disclosed that the state government has taken some  necessary measures to address some of the anomalies in the state and urged the indigenes to come home and  invest in order to reduce the rate of unemployment and enhance the living standard of the people.
Continuing, he urged captains of industries to return home and invest in the state development through the Ambra Investicorp vision, assuring  prospective investors of safety of their investment and  pointing out that the state had adopted World Millennium Development goal (MDG) as its policy which allows government to plan properly, project properly and execute plans effectively and ensure delivery.
'But what we all need to do to develop the state is to join hands and set up cottage industries. At least invest part of your resources into Ambra Investicorp for the future. Our people have built houses in all over the states of the federation. But while building and developing other places we have to remember to return and also build and develop our state.
'So, what we are saying is that we should return and support to develop our dear state; we are not urging you to give money to government. Rather government is willing to offer all the needed assistance in terms of infrastructure provision. We are ready to allocate land to any who wishes to build industries and houses in the state', said the Governor.
Meanwhile, the Managing Director of Ambra Investicorp, Dr. Ndi Onuekwusi, has also enjoined all to ensure that the project of developing the state which they had embarked upon is a success.
'We must work together irrespective of partisan politics, clan, or religion to transform our homeland into a safe, free and modern society. This task is one we must all embark on, persist in without relenting until we are the single biggest state economy in Nigeria and our life style compares that in modern societies', Ambra boss stated.
He pointed that the major problem with the state as that of demographic distortion. 'Demographic distortion is a situation where people who are given a patch of land by God desert that patch of land and go to different places and stay in those places doing different things while their God_given patch of land continues to die.
'The only answer to demographic distortion is planned, sustained and sustainable development covering commercial/industrial (private) and physical/social infrastructural (public) investments. This leads to massive employment for the youths, gives hope to the youths who are redirected to behave normally and responsibly', Onuekwuesi concluded.