NAIJA HOTTEST POP STAR, SLICK-J OUT WITH A BANG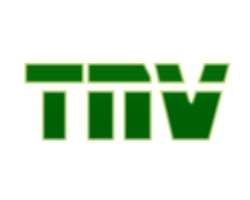 He's name is Emmanuel Steven Iyere but this handsome up and coming R&B/Pop singer prefers to be called and addressed as Slick-J.
Slick-J is a musician who has devoted his time and energy into music right from his growing up days. Though, then, it was just for the fun of it till sometimes in year 2000 when the thought of making a career out of music cropped up. But, what Slick-J took as a mere passion those days has today formed his bedrock of relevance as his few performances in the past week has foretold that he's an icon to watch in the music industry.
He started his educational pursuit from Ibadan and later went for a diploma course in Computer Engineering and Desktop Publishing. His zeal for further education took him to the Covenant University, Ota in Ogun State where he studied Psychology and Human Development. During his time at this citadel of higher learning, easy-going Emmanuel performed wonderfully in all the campus raves as an R&B/Pop singer.
Slick-J's versatility and amiable mien always beat the imagination of those who come around him as a fellow who loves to spring up surprises at any slightest opportunity. Aside the fact that Slick-J believes in his imbued talent and he's judiciously using it to the glory of God, he's one character who is always caught doing unbelievably natural things with sense of creativity.
The Hook Factory, a name given to him by his schoolmates has just perfected all plans to drop his much-awaited album entitled 'My World' a 15-track package with about 8 dancehall songs from the stable of Ignition Entertainment & Services, a complete entertainment outfit managed by seasoned international image laundering expert, Ayoola Steven Ahmed. The album which has Gyrate, My Love, Incredible, O Le Gan, Be Mine, Okoto, Ewa Jo, Say Oh, Bumper, No Limitation, Don't Change, Omoge to mention a few is slated to hit the town by the time you finish reading this.
"The time has come, the time is now, because, Slick-J is out to revolutionise and make things right in the industry. It's a new wine in a new cup; it's the beginning of new jives with new flavours and an absolute redefinition. It's Slick-J, he's too tight…because you wont want to let go for real, just hold on and get ignited with ignition's more hits." The dream implementer, Ayoola Ahmed popularly called Kash explained.