'Dancing takes away my sorrow'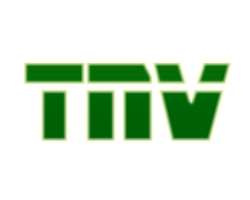 With the influx of dancing competitions in the country especially at the instance of corporate sponsorship, more dance professionals are now emerging among the youth.
One of them is pretty and talented Halle-Grace Ihmordu, who came to limelight at the Maltina Family Dance Competition last year. The young dancer is currently making waves in the dance profession.
Ihmordu, who was one of the viewers' favourite during the competition, recalled: " My mum represented my family and I think she did well in that competition. But I didn't know what the judges were looking for. We did every thing we could but they weren't satisfied. I was not impressed by the judges but my parents impressed me."
The dancer, who has also represented Nigeria outside the country, spoke with us about how she started dancing and how she has gained popularly through dance.
Background
I am Halle-Grace Ihmodu. I am 22 years old and the last born of a family of six. I have my 'O'level GCE certificate and I am at present studying English at the National Open University.
Winning Maltina competiton
The competition made me more confident, outspoken aside boosting my energy in dancing and I learnt various techniques and steps particularly on African contemporary dance more in dancing through Maltina Dancing Competition, dance, sharp-saha, the pantomime. In the competition, I was second to the last girl standing.
I also learnt a few things from the Maltina Dancing Competition including friendship, love, and caring for others. I also went through a lot of difficulties which the people outside are not aware of, but all these also brought all the participating families together. Above all, my family which was not all that united before the show is now united through the Maltina competition.
After the competition, I have represented Nigeria in the another competition called Dance-Africa where I made the country proud.
Hobbies
I love dancing, singing, rapping and sports.
How I started dancing
I started dancing when I was in Jss1. I am a young dancer and I have won the Milo Dancing Competition on three occassions.
Challenges in dancing
Dancing is quite challenging. For instance, when another dancer is performing, you will like to learn the steps and the most challenging part of this is that when you suffer various forms of injury, this could limit the potentiality of the dancer. I have been nursing a knee injury but now I am getting better.
Ladies dancing in the public
Most Nigerian ladies who dance in the public are just doing it to flaunt their bodies on TV. This is not to say that some of them do not do it well, for example, I find it interesting when Kaffy of Nokia Danceathon fame dances, particularly because she is good at choreography.
For me, anywhere I go, I always do my best because I have confidence in myself and I know that I dance well.
Managing attention from the public and guys
I am not yet a star but I have friends and anywhere I go people always admire me. But for the guys, I don't know because somehow I am a boy too. Sometimes, I dress like Weird MC and sometimes I dress like a lady, meaning that I have two personalities.
Ambitions
I run a dancers' school right now in Festac Town in conjuction with Don k studio, which is situated at Studio 206 in Festac Town. We are working on many projects and apart from these, I also sing as an artist but I want to be a dancer for now and people to know me for it. I want to have a school of dance and I want to get a bigger place like an academy, where people will come and dance and acquire their certificates. For the public, I would like to have a charity home and help the poor.
Reaction of parents
My dad is a stone-hearted person and when anyone goes against his will, he always deals with such a fellow. I learnt he was once a boxer. He didn't want me to be a dancer and when I was also into sports, he was not in support of it. He wanted me to get married early but when I insisted on dancing, he beat me brutally but now, he is in support because he has seen my aim and my goal, but my mum has always supported me.
Challenges
Every one believes that as TV personality, I should have money but I am still the same girl I used to be and some guys always try to take advantage of me whenever I need their help.
Regrets
I have never regretted being a dancer because it has always been my dream and I enjoy it. Dance takes my sorrows away, my pains and my worries and when I dance, I feel free, and feel very light. Also whenever I am sick and in bed, it is dance that heals me.