2011:ATIKU, JONATHAN ARE NO THREAT TO ME –BAFARAWA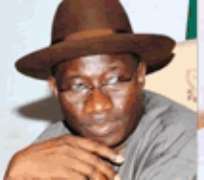 Former Sokoto State Governor, Alhaji Atahiru Bafarawa caused a stir recently when he formerly joined the Action Congress of Nigeria, ACN, although he said there was a subsisting merger agreement with the former Action Congress, AC and Democratic People's Party, DPP which he founded in 2007 . He is now one of the presidential aspirants of the ACN.
He spoke on the PDP which he described as a cancer that Nigerians should get rid of before it consumes the nation; the North's turn to produce the president and that only the electorate can decide who their consensus candidate is.
How do you reconcile the fact that in 2007 you founded and financed the Democratic People's Party, DPP and now you are jumping into a ship that is already on the move?
I don't agree with you. Action Congress of Nigeria, ACN is a new political party and a combination of AC and DPP. Recall that early in 2009,  there was a move between General Muhammadu Buhari, Atiku Abubakar, Bola Tinubu and myself; we all agreed to have one formidable political party that will face PDP. It was to be called National Democratic Movement; unfortunately that did not work. Atiku opted out of it, so did Buhari. But part of DPP and part of AC (Atiku was in AC then), he opted out and went to PDP but I remained in that arrangement, with which we formed ACN together. So ACN of which I am member is a new political party.
After the 2007 presidential elections, of which you were a candidate, you expressed your frustration with the entire electoral system; what gives you confidence that we are going to have a free and fair election?
By the action of our dictator then, President Olusegun Obasanjo who is in PDP - he was a democrat in name but a dictator. After 2003 he began to behave like a military dictator, unfortunately he began to rule Nigerians as a dictator not as a democrat, but now things have changed. With the leadership of INEC and the current President, I don't think the problem that occurred in 2007 will re-occur.
Are you not worried by the kind of moves the present president, who is also a contender is making?
I am not worried at all. The electorate will decide, let us not emphasize too much on the president's ambition. Nigerians will decide.
I believe ACN is ready to face Jonathan even if he gets PDP ticket.
You were the sole financier and the presidential candidate of DPP in 2007 and the governorship candidate of your party in Sokoto State, Maigari Dingyadi is still in court challenging the verdict of the election. You seem to have abandoned him.
How did I abandon him? I am not selfish, you yourself said it is my party, I founded it. I could have remained as board of trustees chairman; I will remain the flag bearer of the party forever, so we members of the DPP decided - I want you to understand that it wasn't me alone that decided to  join the ACN; it was a recommendation made by DPP to go ahead and merge with ACN. A member of DPP even named that party ACN.
In my message I asked our candidate to remain in DPP to continue to fight while we go ahead with ACN on our own part. ACN is a national political party, I don't believe in a one man party. I can't deceive myself and my supporters, I cannot do it alone. It is not because we have a court case that I left, that case is about governorship in Sokoto state; we need members of House of Assembly and senators and we cannot continue to marginalize ourselves and remain out of the main stream political system. We have to move forward, they all knew why I had to go ahead. I asked him to go ahead and still fight his case.
The governorship aspirant and his running mates have to remain in DPP to fight their case.
If you were looking for a national platform, why didn't you join the PDP which is more national in outlook?
That shows I am not interested in positions alone. I want to work hard. I am not a politician that looks for the easy way out. I don't believe in the ideology of the PDP, otherwise I would have been one of the founding members of the PDP. But as you know I was a founding member of the APP as it was then called. I am a democrat; I am not interested in what I am going to be, I am more interested in what the masses will get.
You said your movement to DPP was collective decision, why did the national chairman of the party, Jerry Useni remain behind?
(Cut's in) I don't want to start arguing with my leader, General Useni. He headed… you people are not fair to me. We have been attending meetings with Jerry Useni. Our NEC meeting approved the merger, he too decided to remain. Almost all the 30 DPP members state chairmen now in ACN, go and find out.
Now that your candidate in Sokoto state has lost at the Supreme Court, what next for him?
Well, I expect him to come and join us when his case is over, although he still has a case at the Appeal Court in Abuja. By the time the case is over, he will come and we'll move on together.
We are not quarrelling
He is your godson and you put him there, but don't you think your movement to ACN will demoralize him?
You don't understand these issues. He has a court case, and when the case is over, he is free to chart his own political future. The only thing, I can do as a leader is to guide. So we are waiting for him, we are still together and we are not quarrelling. There is no cause for alarm in our relationship.
There are reports that the ACN is considering adopting General Buhari as a candidate of the party and possibly Bola Tinubu as his running mate. Have you been part of any of such discussions and how do you situate your presidential ambition in the context of that arrangement?
I read it too in the papers. As far as I'm concerned, the ACN of which I'm a member has never discussed that.
But are you into merger talks with CPC?
There is no time for merger now, because there are guidelines for merger How about an alliance?
As far as ACN is concerned, our doors are open for any talk in form of alliance but merger is ruled out Are there talks going on with CPC?
Not only CPC. Even few days ago the national chairman of ANPP visited us to see how we can work together. You must have heard it, our national chairman himself said our doors are open to any talk. We are democrats; we will never close our doors to any possibility. So anybody who wants to contest under ACN can come out. There are lots of aspirants who are set to go for the primary, it's not about adopting any candidate alone. We will all go to the field to come up with a presidential candidate.
Let's look at the big picture. Assuming you emerge as the ACN's presidential candidate, what are your chances? Do you think you can defeat Atiku or Jonathan?
Why not, if there is free and fair election. What qualities do they have politically, that I do not have? The electorate will decide.
Forget about Jonathan's incumbency or Atiku's former status as vice president. I was a governor for eight years and I performed creditably, I know I can do it.
How about the national spread of your party and your own popularity?
Are you talking of national spread in terms of governors, Otherwise, there is nowhere in this country where there is no ACN. And every day, people are joining the party, people are tired of PDP; the party is a disaster. Nigerians collectively are determined to get rid of the PDP, It's a cancer that, if not thrown, it will consume the polity and all of us. It's not about Jonothan or Atiku alone. There is no way the party can win a free and fair election
How are you going to confront Tinubu's enormous power in ACN
So you said. Tinubu is a member of the ACN like everybody. I don't believe he owns the ACN; it is a national party, it doesn't belong to one person.
But Tinubu holds the strings in the party
In what way? Is it because he controls the ACN in Lagos State? Yes, there is Tinubu in Lagos, but in Ekiti, there is Niyi Adebayo, in Ogun, there is Segun Osoba, in Osun, there is Bisi Akande. So you can see that everybody has his own role to play in his own right
So, is this a convergence of former losers of elections?
We are not losers. We were once governors. We have been winning elections. What happened in 2003 in the South West was a coup carried out by Obasanjo. There was no election, everybody knew this. But as God would have it, things are now changing. Whatever you plant, you reap, that is what Obasanjo is reaping now.
What do you think of the amendments going on in the National Assembly?
I don't really want to go into that. Senators and  members of the House of Representatives being members of NEC is not what worries the citizens of this country. That contributes to nothing; what they want is the betterment of their lot.
Will you consider Tinubu as your running mate, or will you look elsewhere?
Let me get the ticket first before I think of a running mate You were quoted as saying that Atiku is not the North's consensus candidate, who is?
What criteria did the so-called wise men use to arrive at Atiku?
Atiku is not the North's consensus candidate. He is Ciroma and his ilk consensus candidate. The North has many aspirants, so they should have waited for all the presidential aspirants to emerge, and then, a committee will be set up to decide who is to be supported by Northern people. As far as I'm concerned, this is just an arrangement of the PDP. It does not concern those of us in ACN, the CPC and ANPP. Again PDP is not controlled by Northerners alone, there is a lot to be done to have a Consensus Candidate and only the electorate can decide that.
Do you think it is the turn of the North to produce the next president?
That is obvious. All the political parties except PDP have conceded the presidency to the North.
You have a pending case with the EFCC even though you have appealed the case. What is the implication of that for you?
The case is already in court, so no comment.
You said earlier that PDP is a disaster; what if the party invites you to join them?
I will never accept the ticket of the PDP But PDP is the beautiful bride If I wanted to, I would have been in the party earlier than now.