ANDY UBA SET FOR SENATE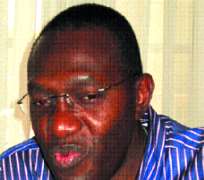 Former senior special assistant to ex-President Olusegun Obasanjo, Dr. Andy Uba is gradually warming up to contest the senatorial seat in his Anambra South Senatorial District, in 2011.
According to a statement made available to Daily Sun and signed by one Mr. Biola Eniola, a close associate of Uba, it stated that having consulted widely with the elders, stakeholders and political leaders in his Anambra South Senatorial district and among his political allies nationwide, Uba finally bowed to suggestions and persuasions that he needs to bring to the Senate his rich experience gathered from his eight-year stint as a senior presidential assistant.
Speaking on his ambition, Uba said: 'I believe I have something to offer the Senate. I have gathered enough experience from eight years of active service in the presidency. Now I need to use this experience to help in making laws for our dear nation. I also need to use my influence and goodwill to bring Federal Government presence in my senatorial district through infrastructure and developmental projects. I'll ensure that my people benefit immensely from the Federal Government development agenda for the country.'
Uba, a well known philanthropist and compassionate man also looks forward to being able to use his position as a senator to inspire the youth towards getting good education through scholarship opportunities and also striving to ensure employment for them.
On whether Uba will still give a shot at the governorship election in the future or go for the presidency, he said the future was in God's hand.
'In his words: 'We will keep praying to God for direction. Anything is possible. I cannot shut any door against myself. But for now, my mind is focused on the Senate and I'm only thinking of how the nation and my good people of Anambra South will benefit from my presence in the Senate. With God on our side we will not disappoint them because they trust us and our only real mission is to put smile on their faces,' he concluded.
Uba contested the Anambra State governorship election early this year but lost to the incumbent Governor, Peter Obi.