Vandals Responsible For Collapse Of Refineries - NNPC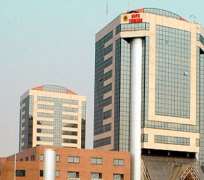 ABUJA, Dec 08, (THEWILL) - The Group Managing Director (GMD) of the Nigerian National Petroleum Corporation (NNPC), Mr. Austin Aniwon today said the nation's four refineries are not producing oil because all the crude oil pipelines supplying the refineries have been vandalized by criminals. The GMD made the disclosure when he appeared before the House of Representatives Committee on Petroleum (down stream) adding that before the vandalisation of the pipelines, Nigeria was importing 80% of its petroleum products, while all its four refineries were working at an average of about 60%, though they have total installed capacity of refining 450,000 b/d that could have met 60% of its domestic consumption of 3 million litres of Premium Motor Spirit (PMS).
He said vandals had vandalized a vital pipeline that supplies crude oil from Escravos estuary in Warri, Delta State to the Warri Refinery and Petrochemical Refinery, Warri. The pipeline also supplies the Kaduna Refinery and Petrochemical Company, far away in Kaduna, the GMD said. Aniwon explained that, "The Warri and Kaduna Refineries were operating at 60% capacity before the incident. The Port Harcourt refinery which was performing optimally is faced by two main problems. The first is that it has a serious challenge with power supply. The second is that every week, vandals would burst its main supply and steal crude," he said. On the efforts being made by the corporation, the GMD said that the NNPC is assiduously trying to fix the damages, but that it would take some time and resources. He told the committee that Nigeria has entered into an understanding with China for the construction of three Green Field refineries, but that only the site of one of the refineries has been found. "We have paid $1.7 million for market research and for the economics of the refineries." He said that the money would largely be supplied by China, under a Public Private Partnership (PPP). The Refineries he said would be sited in Lagos, Bayelsa and Kogi State, but only that of Lagos has a site.
Also yesterday, the Minister of Petroleum, Mrs. Diezani Alison Maduekwe told the House of Representatives that Nigeria would have to import its entire petroleum product in the next 18 to 24 months before the pipes are repaired.