NERC Gets New Chairman, Commissioners As Senate Confirm Nominees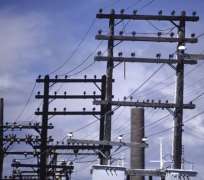 ABUJA, Dec 10, (THEWILL) - The Nigerian Electricity Regulatory Commission (NERC) today got its Chairman and Six Commissioners as Senate today confirmed President Goodluck Jonathan's nominees for the position.
Their confirmation followed the adoption of the report of the Senate Committee on Power, Steel Development and Metallurgy, which had screened the seven nominees earlier.
The confirmed nominees include: Dr. Sam Amadi from Imo State, Chairman; Muhammed Lawal Bello, from Adamawa, North East, Vice Chairman; Mr. Wyo Ekpo, Cross River, South-South; Dr. Ibrahim Armiyau, Kaduna, North-West; Mrs. Mary Eniola Awolokun, Ekiti, South-West; Mr. Patrick Umeh, Abia, South-East; and Dr. Steven Andzenge, Benue, North Central.
Recalled that their confirmation was temporarily halted on Wednesday following a member of the committee's objection that he was not involved in the process of the screening.
Chairman of the Committee, Senator Nicholas Ugbane (PDP, Kogi) who presented the report on the floor said the screening of the nominees was done in the open with full television coverage.
When the Deputy Senate President, Senator Ike Ekweremadu put the matter to voice vote after brief remarks by some senators, it was carried by an overwhelming majority.
Ekweremadu expressed the hope that the new NERC commissioners would work hand in hand with other government agencies in the power sector to ensure steady power supply in the country.