CALABAR OIL MARKETERS AT WAR OVER NEW LEADERSHIP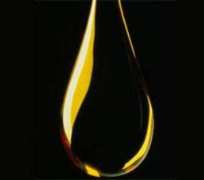 A silent war is brewing among members of Independent Petroleum Marketers Association of Nigeria, (IPMAN), Calabar unit, over what they described as alleged imposition of new executive committee on the association. This has fuelled speculations that the depot might be closed for fear of breakdown of law and order.
Beating the drums of war are aggrieved members, numbering over 200, especially those who bought forms to contest the botched November 29, 2010 election into various positions of the association. Daily Sun investigations revealed that in the past six years, the Calabar unit of the association had been embroiled in leadership tussles, making it extremely difficult to conduct hitch-free elections to fill different positions.
Trouble was said to have started, following an alleged illegal swearing in of one Micheal Udofia, former vice chairman, by the outgone chairman, Mr. Udah B. Udah, without conducting election as specified by the IPMAN constitution. The new Chairman was said to have been sworn in in line with the alleged memorandum of understanding ( MoU), which specified that office of the chairman should be rotated among Cross Riverians, Akwa Ibomites and Igbos between 2006 and 2014 without conducting elections to avoid rancour, divisions and litigations.
The MoU, dated October 28, 2006, was signed and sealed by Pastor Ubong Isong (Akwa Ibom), Mr. Udah Udah, who presided over the agreement (Cross River) and Chief Gideon Ihieze, for the Igbos.
Reacting to the development on behalf of aggrieved members, Effiong Udo, Chief Executive of U-JIMCO Oil, Victor Etefia, Chief Executive of Union Oil, and Mark Esset of EM-SET oil, all representing Akwa Ibomites; Sunday Udenna of STYTUN Oil and Isaac Ulam of King JACL Oil, representing Igbos and Cross River, in a joint protest letter, denounced the alleged imposition of executive members on them by the former chairman, Mr. Udah, without going through proper processes as stipulated by their constitution.
The aggrieved members, who incidentally bought forms to contest the botched November elections, contended that the purported memorandum of understanding, MoU, signed by members, claiming that after Mr. Udah's second tenure, his vice chairman, Mr. Udofia, should succeed him was not binding on over 300 members. They insisted that if elections were not conducted to fill the vacant positions in the association, they might be forced to pull out of IPMAN and form their own.
The aspirants said, 'We have been very patient with our former chairman and he had been playing with majority of the members, who gave him the mandate forsix years. Now, he has gone a step further to impose candidates in the name of new executive without conducting elections in which people were made to spend and campaigned and only for him to turn around and cancelled the election.'
'We shall not accept that process of choosing our leaders and will not recognise the purported new leadership because it is even more than rigging. It is sheer daylight robbery and we will treat it as such. From what is happening, we might be forced to shut down the depot if he and his group continue to subvert the will of the majority.'
Dismissing their threat as an empty one, the immediate past chairman of IPMAN, Mr. Udah Udah, said he stood by the MoU, signed by all the major ethnic groups represented at the Calabar branch and rather advised the warring members to sheathe their sword and embrace the new leadership.