I DIDN'T HAVE PROBLEM WITH FANS IN EUROPE — J.MARTINS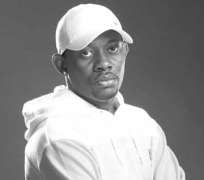 J.Martins
For award-winning music producer and singer, Justice Okey Martins, otherwise known as J.Martins, a tour of Europe would help his burgeoning career in the entertainment industry and further establish him as an artiste of note. He had gone on a tour which he described as a success only to hear the rumour that the tour was a flop and that he had problems with his Disk Jockey and fans in Europe.
Reacting to the rumour, the Oyoyo crooner said he did 27 shows around Europe during the tour. To him, apart from the hitches in four of the shows – which he blamed on the event organisers – the tour was a success.
The artiste whose finger is behind many wave-making songs in the country, says that there are video clips and pictures that will confirm the success of the tour. He, however, said he could not perform in Belgium, Amsterdam, Holland and some parts of Italy.
He said that after performing in Napoli and Parma, he could not continue the tour in other parts of Italy because the organisers used fake credit card to purchase his flight ticket.
'So when I got to the airport, my passport was withheld. They requested for the credit card that I used to buy the ticket and I told them that if they checked their system, they would realise that someone bought the ticket for me. And before I knew it, they had signalled the police who came to interrogate me.
'God was so kind that those people returned my passport without taking me to the cell. But at the end of the whole thing, I could not continue the tour in Italy,' he said.
On the story that he fought his personal DJ and disappointed his fans in Switzerland, the Abia State-born artiste said, 'I didn't have problem with my DJ and fans as it was being rumoured. We were at the show at the right time and we performed to the delight of everybody. I have the pictures which show that it was a successful one, so I don't know where that rumour came from.
'And for the Belgium and Amsterdam shows, it wasn't our fault that we could not perform there. We were in Belgium, but due to flaws from the organisers, there was stampede and we could not perform. We could not honour the Amsterdam show, not because the organisers had not paid us, but because the flight arrangement they made for us was wrong,' J.Martins stated.