COUNSELLOR BALOGUN IN THE RESTED VILLAGE HEADMASTER DIED ON SUNDAY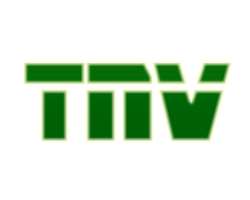 Death played a fast one on the entertainment industry on Sunday and Monday as two prominent figures passed on to great beyond. Oba Wole Amele who acted as Counsellor Balogun in the rested village headmaster died on Sunday. He passed on during a brief illness. Meanwhile, Olu Morgan, a very prominent camera man with Consolidated Media Associate (CMA), the parent company of Soundcity died on Monday.
Olu Morgan has been with Soundcity for the past 10 years and he coordinates the camera aspect of the company. He died during a brief illness. Morgan has been described as a very good hand whose death soundcity would find difficult to cope with.
'We don't know if we can recover from his death' Tajudeen Adepetu declared in a chat with us. 'He is the greatest loss this company has ever suffered. He was a friend and a very hard-working camera man.'
Oba Wole Amele, who acted as Counsellor Balogun in the now rested Vilaage Headmaster until his death on Sunday was the Alara of Aramoko, in Ekiti land.
Wole Amele has been described as very humorous and funny. Aside, Village Headmaster, Amele also acted in Kosegbe alongside Jide Kosoko and Kola Oyewo. In Kosegbe, he was the antagonist who led the rebel that was responsible for the exportation of cocaine.
He also took part in Ayo Ni Mofe, Oleku, and Toluwanile. Amele's last production before he became king was in Coming to Africa, a movie he did to tell the story of his struggle to the throne.
His ascending the throne was more or less a war as he had to battle opposition from every front. He contested the throne with Prof. Sola Fagana of University of Lagos, and an indigene that was based abroad. But Amele who by then was very famous for his Counsellor Balogun role in Village Headmaster enjoyed support from the elite of Aramoko who see him as an elder with charisma and ability to take the town to the next level.
True to the belief of the elites, Amele did not let them down. His reign witnessed development that was unprecedented in the history of the town. An indigene of the town who is based in Lagos described Amele's reign as very good. In his words, 'it was during his reign that we witnessed GSM revolution in the town, the inter-state route was done, and an indigene of the town, Honourable Tope Ademuluyi acted as the acting governor of Ekiti.
Another of our sons acted as the Chief Judge for the first time in the history of the town. And Honourable Kayode Odebunmi who is a member of House of Representative was elected. A commissioner was also appointed in 1999 a year after he became king. And at the moment Olufemi Adewunmi, an indigene of the state is the Head of Service.'
Amele, whose first wife, Olori Taiwo died three months ago left behind three young wives and children. As a sign of respect for the man whose reign lasted for 10 years all trees in the town has been cut since the news of his death filtered to town.
Tunde Kelani who was close to the man described his death as a huge loss to the art world. 'We shall miss him greatly because until he became king he was always involved in everything we do.'
Amaka Igwe says his death is one too many. 'We lost him on Sunday and Morgan on Monday. This is too terrible. I don't know why this is happening to the industry now. May God help us.' Femi Lasode, the erstwhile president of the Performing Musician Association of Nigeria, (PMAN) says Amele was a great man that was much loved.
Nobert Young says Amele's time in Village Headmaster was the beginning of drama for his (Nobert) generation. 'His death is a huge loss. Many of us were young when he was on TV, that was the beginning of drama and I pray that his legacy lives on.'
Sunday Omobolanle, (Aluwe) could not believe his ears when we told him of Amele's death. He had to ask for some momet before he could talk. 'the king was very good to me and my family. My wife and I spoke about him last week; he was too good to us. May his soul rest in peace.'