SUB-STANDARD PRODUCTS: NIGERIA'S GROWING MENACE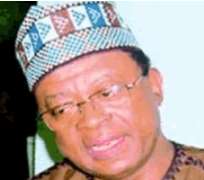 Akanya
The high volume of counterfeit and sub-standard products in the domestic market is threat to Nigeria's economy, raising serious doubts on current efforts by the Federal Government to resuscitate the real sector to contribute meaningfully to Gross Domestic Product (GDP).
In Nigeria, it is estimated that over 55 per cent of imported products are fake and substandard.
An estimated N15billion is believed to be lost annually to fake or counterfeit goods in terms of loss of tax revenue to the government, income to local manufacturers, and employment generation to Nigerians.
In fact, it is a tragedy to report that in Nigeria, for every fast selling genuine product circulating, counterfeiters would either pirate or produce something similar without regards for standards and specifications.
There is virtually – or hardly any product that is not either faked or its quality sub-standard when compared with the original. From the pharmaceutical to the textile, beverage, ceramics, electrical and electronics, book publishing, music and even Nigeria's fast rising home video industry, the greatest fear nursed by genuine investors remains how best to recoup their investments and remain in business amid challenges of infrastructure and the untrammeled influx of fake goods, counterfeiting and piracy in the country.
Counterfeiting destroys creativity, acts as a bane to the efforts of genuine manufacturers, discourages investments and entrepreneurship as it renders their goods non-competitive, but more worrisome is that fact that sub-standard goods are inimical to the health of citizens. Hundreds of Nigerians are reported to have died after consuming sub-standard drugs. The establishment of NAFDAC was in fact government's direct response to the high casualty figure recorded from the use of fake drugs.
There are also cases of collapsed buildings which are linked to the usage of sub-standard materials by builders. The same thing applies in the road construction industry where millions of naira are invested in road construction only for them to collapse after few months after its commissioning.
The Standard Organization of Nigeria (SON), the body, regulating products standard in the country, revealed in one of its reports 'that proliferation of adulterated products is a rapidly growing menace in the country.'
The Consumer Protection Council (CPS) describes the effect of the trend as 'hydra-headed' noting that 'employment opportunities are lost because genuine manufacturers and employers of labour are hindered from attaining economies of scales, with many shutting down their businesses.'
In the ICT sector, a recent research carried out by the Business Software Alliance (BSA) and the International Data Corporation (IDC) revealed that Nigeria lost more than N19.8million to software counterfeiting and associated problems in 2009. Obtaining similar valid data from other sectors was, however, difficult given the constraints in data coalition in Nigeria, but the loss runs into billions of naira annually, according to Mrs. Ify Umenyi, Director-General of the CPC.
The Manufacturers Association of Nigeria (MAN) in particular has blamed the collapse of the textile industry on the avalanche of sub-standard fabrics that flood the domestic market and which are sold very cheap.
The report warned that if the country does not stop influx of counterfeits products, the trend would stunt the economy.
In the pharmaceutical industry, its regulatory agency, NAFDAC in 2001, carried a baseline study to ascertain the level of incidence of fake drugs. The first phase of the baseline study by NAFDAC in six major 'drug markets' across the country in early 2002, to measure the level of compliance to drug registration, revealed that 67.95 per cent of the drugs were fake and unregistered by NAFDAC.
A repeat of this study in 2003 and 2004 however, revealed a 67 and 80 per cent reduction respectively.
NAFDAC said counterfeit drug is one of the greatest problems of the industry, noting that over 50 per cent of drugs and food drinks sold in Ariaria Market in Aba, Onitsha Market, Alaba Market, Lagos and other markets across the country were counterfeits, stressing that many families had been wiped away due to the after effects of these deadly medications and consumable goods on human health.
'Our economy is being disturbed, derailed, battered and messed up by heavy importation and smuggling of products from Eastern countries, particularly China,' said John Akanya, Director-General of SON.
'Rather than concentrating our energies towards production, our country has been reduced to a dumping ground for all manners of products and these are in the areas that Nigerian manufacturers are focusing,' he added.
'Apart from fostering the depletion of the resources of the economy of the nation, it constitutes a drain on the purse of consumers and it also impoverishes them,' Ify Umenyi, CPC Director General said.
'Purchases of sub-standard products constitute health risk to consumers, even death as exemplified in the damage caused by the recent teething mixture crisis. 'So if you put all these together, you will agree with me that it has a damaging effect on the economy. That is why the government is determined to reduce the quantum of sub-standard products into the country,' she added.
But Assistant Director in the Federal Ministry of the environment, Mrs. Oluwatoyin Agbenla, while acknowledging that the purchase of fake or substandard products could be linked to the poor status of the purchasers, noting that poverty cannot be separated from environment management.
'The fact that a product is cheaper does not necessarily mean it is better,' he said. 'Nigeria may be paying lip service if necessary prerequisites like proper ways of recycling e-wastes are not put in place. Due to lack of government legislations on e-waste, standards for disposal, proper mechanism for handling these toxic hi-tech products mostly end up in land fills or partly recycled in an unhygienic condition and partly thrown into waste streams' she noted.
Agbenla cited cloned mobile phones which are subjected to open burning and in such a process, toxins are released into the atmosphere and these are dangerous to human health.
A typical portrayal of the magnitude of this vice by its perpetrators was displayed recently when security operatives in Lagos State paraded one Mr. Agu, Odumodi Akubue and Francis Uba. They were arrested at their local factory in Iba Housing Estate on the outskirts of Lagos with a lorry load of fake 1,750 empty cans and four gallons of insecticides, 11 sub-standard gas cylinders, 178 cans of fake Baygon, 47 cans of Killit, 70 cans of Raid insecticides, 140 cans of Mobil insecticide, four gallons of Rambo insecticides and 214 cans of Easyon Starch.
Also late in 2009, MAN, the national umbrella body of manufacturers in the country, worried by the influx of fake and sub-standard products, took a step further in its drive to stamp out product faking when it intercepted a container load of imported fake soap brands into the country. The products were impounded by MAN and in collaboration with the Economic Community of West African States (ECOWAS) joint inter-border patrol at the Seme border in Ogun State. The goods estimated at about N31 million were a faked version of Unilever's popular brand, Sunlight soap, which the company had earlier rebranded.
'Even if these men are importing genuine products, we can't still compare the importance and contribution of local manufacturing to that of imported goods,' said Jide Mike, MAN Director-General. 'But worst of all, they fake and import sub-standard and unsafe consumer goods into the country thereby endangering the lives of citizens and stopping the economy from growing. 'You would bear me witness that a citizen who could be so heartless to fake Nigerian manufacturers' products and take the undue profit from it cannot pay even tax to the government.
'In the long run, he does not only make no contribution to the economy, but also stops those that do contribute. That is the reason we have resolved to fight them from all fronts,' the MAN DG added. Also, a leading electric cable manufacturing company in Nigeria, Nigerchin Electrical Development Company Limited, recently alerted the CPC and the Inspector General of Police (IGP), Hafiz Ringim, about the arrival of substandard and dangerous electrical products, including cables circulating in the country.
Officials of the electrical goods said for a long time, it has been bombarded with reports about the importation, distribution and faking of Nigerian-made cables, including Nigerchin products mostly in Port Harcourt, the Rivers State capital and Alaba International Market in Lagos by a very tiny, but powerful economic saboteurs.
Nokia, a company known for its durable mobile phones also recently complained of facing a threat from the presence of faked or sub-standard phones.
Head of Customer Care for West Africa, Nokia, Mr. Silvin Sinan said the firm had been battling with the menace in the last 18 months and that the company had realised that majority of the fake products were coming in through Nigeria's porous borders. Customers who end up buying fake products develop a fear factor, a terrible negative perception which scares them from further patronage of such brands. The way out is continuous education and enlightenment campaign.
'By continuing to make consumers aware of the problem and to educate them on the potential risks, Nokia hopes that all consumers will have access to genuine products,' Sinan said. However, of greater concerns on the issue of fake and sub-standard products, is the role of China. The Asian country has always been accused of being the brain behind the influx of fake products into Nigeria. About 99 per cent of the fake products circulating in Nigeria markets come from China, according to SON.
Earlier this year, MAN condemned China's flagrant dumping of 'cheap and substandard' products on the Nigerian market, describing the situation as ''disastrous.'' Notable faked products from China include cables, hurricane lanterns, cigarettes, tyres, toothpastes, computer monitors and television sets. Nigeria is China's second largest trading partner in Africa after South Africa, but analysts say China benefits more from its partnership with Nigeria which reached about $6.5 billion in 2009, according to economic reports.
Nigeria exports raw materials to China and China supplies Nigeria's markets with all kinds of products including motorcycles, machinery equipment, auto parts, rubber tires, chemical products, textiles, garments, footwear and even children's toys. MAN believes the Chinese were taking advantage of the Nigerian government's failure to create sustainable environment for local industry to thrive as well as the absence of the technological know-how to challenge foreign influences from nations like China.
The Nigerian Government has alerted the authorities in China about this problem and a Memorandum of Understanding (MoU) has been signed between both countries as regards imports business and the need to curtail substandard goods. Chairman of the Anti-Counterfeit Collaboration, Nigeria and Chief Executive Officer (CEO) KFC Nigeria, Mr. Marc Schreuder, stated that the impact of counterfeiting on the economy and consumers was real.
The international fast food chain boss, who recently opened its doors in Nigeria, stated that the challenge of fake products was not isolated to fast moving consumer goods alone. The fast food industry is rife with copyright infringements which mean consumers do not get value for money, he said. 'We are working on an action plan to reduce the challenges this peculiar problem poses,' Marc stated. Some manufacturers, however, hold the influx of fake and sub-standard products into the country to the absence of a clear cut incentive to support traders or local manufacturers by government. Their line of argument tend to exonerate the Chinese, at least to some extent.
In a recent interview granted in a national daily by the National Union of Chemical, Footwear, Leather, Rubber and Non-metallic Products Employee (NUCFRLANMPE), Mr. Douglas Adiele, said local businessmen should also be blamed for the high rate of substandard products in the country. 'Are you talking about the fake and sub-standard products being imported or the ones produced locally?' he queried.
He said some Nigerian businessmen specifically go to China to demand for substandard products to sell in Nigeria and that under such circumstances, the Chinese should not take 100 per cent of the blame.
It is a position shared by the Consul-General of China in Lagos, Mr. Guo Kun, in the first quarter of this year (April) at an interactive session between the Nigerian Institute of International Affairs (NIIA) and a delegation of Chinese People's Association for Friendship with Foreign Countries (CPAFFC) held in Lagos
Kun said some Nigerian entrepreneurs compel some Chinese companies to produce sub-standard goods and Chinese companies consent because they do not want to lose good business.
'It is a real problem for a product that is say 10 dollars (about N1500) of standard quality, some of the Nigerian entrepreneurs went to China, and asked the host to make it thinner and cheaper,' Kun said.
'At the beginning, some of the Chinese companies were very reluctant to produce for them. But later, you know they are entrepreneurs, they want to make money. These host factories don't want to make or produce for them. Finally, they (Nigerian entrepreneurs) went to many factories, at least they can find one or two factories to make sub-standard goods and they bring it back to Nigeria,' Kun added.
On his take, Dr. John Akanya, at an international forum confirmed the enormous menace created by fake and substandard products in the country. He said, 'Faking of quality electrical/electronic products was on the increase, dumping of substandard electrical/electronic products was on the increase, huge sums of foreign exchange were wasted as SON destroys substandard products, houses (consumers) were littered with burnt electrical/electronic products, reputable manufacturing companies had their products faked and most closed business, fire outbreaks caused by substandard electrical/electronic products were common occurrence.'
'Property and lives were lost as a result of fire caused by substandard electrical/electronic products, consumers' complaints of substandard electrical/electronic products were very high, technicians were frustrated and unduly challenged because of the failure of the products they repaired for their clients and generally, the man hour consumed in repairs and rework jobs were on the high side,' he added. To stem the problem of fake and adulterated products, the government must show a lot of will in assisting in the development of technology to manufacture most of the goods imported which are also vulnerable to adulteration and counterfeiting.
Regulatory agencies like SON, Nigerian Customs Service, CBN and others working at the ports and boarders must also close ranks to thwart the antics of fraudulent Nigerian businessmen who collude with foreigners to import low-quality products into the country just to make profits at the detriment of consumers and the economy. These agencies should also take further steps to weed out officials engaged in compromising in the discharge of their duties. There should be an increase in awareness among consumers on how to identify fake products and who and where to report such offenders to.
The government must also create an atmosphere where some of the multinationals who are based offshore and whose products are imported open plants in-country. These would also ensure additional job creation for Nigerians. Such atmosphere includes, an improved power generation and distribution to manufactures, better road and transportation network facilities and security of lives and property.