LAGOS ISLAND MATERNITY HOSPITAL CELEBRATES 50TH ANNIVERSARY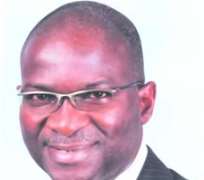 Fashola
As the Lagos Island Maternity Hospital celebrates her 50th anniversary, the governing board has seized the opportunity to seek public participation in refurbishing the hospital.
Declared open in 1960 by Lady Robertson, wife of the then governor-general of Nigeria, the hospital had the credit of being a place of birth of some Nigerian great men like the Governor of Lagos State, Babatunde Raji Fashola (SAN) and his Rivers State counterpart, Governor Rotimi Amaechi.
Addressing a press conference recently in Lagos to officially declare the anniversary open, Chairman, governing-board of the hospital, Dr. Abiola Idayat Balogun said the occasion was an opportunity to educate the public on the importance of antenatal care and safe delivery, reduction of mortality rate in Nigeria, gynaecological services in Africa and family planning.
The 50th anniversary was also used to raise fund for the development of the hospital.
Balogun revealed that of the A, B and C blocks in the hospital, only blocks A and B were in use, while block C was temporarily closed for renovation, hoping that, it would get a quick attention from lovers of the hospital.
Listing the things needed by the hospital, Balogun declared that although the hospital already had 215 beds including 32 cots, more were still needed, given the population of patients that the hospital received.
She also stated that the gynaecology and antenatal clinics needed expansion. 'The hospital also needs theatres, recovery room, intensive care unit, emergency theatre facilities, labour room and doctors on call rooms.'
She, however, apologised to aggrieved members of the public who thought that most donations were not channelled to the purpose they were meant for. 'It is unfortunate and we members of the board share these sentiments. Our belief is that donor should begin to look at various other ways of donating.
'Adopt a hospital, block, ward, wash facility, library, clinic, doctor, nurse, administration or lecture. When a ward is adopted, it might be named after the organisation or family that adopted it; the same goes to all others. These are ways that names may be immortalised for generation to come, she declared.'