NEW VC PROMISES TO IMPROVE UI RATING IN AFRICA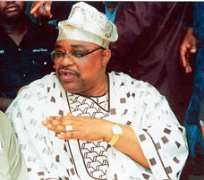 The new Vice Chancellor of the University of Ibadan, Prof. Isaac Folorunsho Adewole, assumed office yesterday, vowing to take the premier university into the league of continental champions advancing the frontier of knowledge and with greater relevance to the nation in the next five years.
Addressing reporters in his office shortly after an inaugural church service, Prof. Adewole, who succeeded Prof. Femi Bamiro, whose tenure elapsed on Tuesday said U.I was uniquely placed to reposition Nigeria and be among the big players in the global field of knowledge, stressing that his administration would leverage on foundation laid by his successors particularly in the last 10 years to take the institution to higher heights.
Specifically, he said he would give priority to human capital development, by making products of academic research available for application and use by the society and promotion of international faculty members and students exchange programmes.
The new helmsman also promised to continue providing infrastructure that would make learning stress-free and improve the campus environment. 'We want to be the university of first choice, able to compete with the University of Capetown in South Africa. We want to stop being a local champion, we want to be a continental champion. There is a lot this university can offer Nigeria. In our five years, we shall be monitoring governance, offering constructive criticisms and solutions to societal problems,'he said.
The 56-year-old Gynaecologist, who was a member of the university governing council before his appointment said in this direction he intended to work closely with the students and trade unions to foster industrial peace and harmony that would ensure development.