OPOCA LAUDS ASSEMBLY OVER MOTION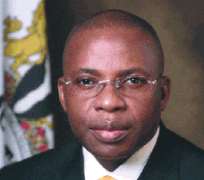 The Orlu Political Consultative Assembly (OPOCA) in Imo State has commended the state Assembly over its motion for the sack of the Interior Minister, Capt. Emmanuel Iheanacho. It said the motion, which urged President Goodluck Jonathan to replace Iheanaocho with an indigene of the zone, was in tandem with the wishes and aspirations of Orlu people.
National President of OPOCA, Dr. Samfo Nwankwo, told newsmen in Owerri yesterday that it was against natural justice for Owerri zone, where Iheanacho hails from, to occupy the positions of deputy governor, ambassador and minister, while Orlu had none.
Describing the Assembly's resolution as courageous and timely, Dr. Nwankwo said the Interior Minister worsened his case by allegedly aligning with the opposition to fight the government of Ikedi Ohakim.
He said by opposing Ohakim, the minister was indirectly working against President Jonathan since structures in the state were for the president.
Nwankwo regretted that Iheanacho was the only appointee of the Federal Government. who wrote a petition against the recently concluded state congress in Imo State even when the presidency and the PDP leadership had accepted its outcome.
He described activities of the minister as anti-PDP and praised the leadership and members of the State Assembly for rising to the occasion by demanding for his removal. Nwankwo, therefore, urged the president to give effect to the Assembly's resolution by appointing any Orlu son or daughter as replacement for the current minister.
He regretted that Orlu with 12 local government areas, which are bigger than Bayelsa, Ebonyi, Nassarawa and other States, was being treated with contempt by the Federal Government. 'We produce oil and contribute to the revenue of the federation. So, why should we be treated like second-class citizens in Nigeria?' he fumed.
He also insisted that the quest by Orlu zone to produce a minister was in agreement with the federal character principle as enshrined in the constitution of Nigeria.
Nwankwo said apart from its natural resource, Orlu zone had a large voter-population to cause an electoral upset in the country. He, therefore, pleaded with President Jonathan not only to give Orlu zone minister but address the infrastructural decay in the zone, especially federal roads.