I NEARLY DIED WHILE WORKING ON MY ALBUM - FOLAKE UMOSEN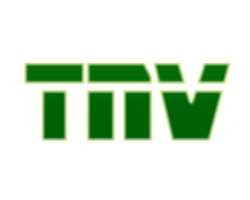 The appearance of Folake Umosen in the music scene through her album King's Praise 1 in 2004 took the industry by storm. The album instantly became the ultimate for every home. The hit track of the album, Ko s'oba bi re, up till date has become the national anthem for both Christians and Muslims in the country and beyond.
For the first time since 2004, she opened up on the circumstances that surrounded the release of the album and the newly released King's Praise 2, a continuation of her first work.
"I was actually working on the album King's Praise 1 going to the studio and all that. I had a terrible accident. The intention of the devil was to stop me, but God turned it around for my good. The accident was terrible. The car was completely wrecked, but God kept my life. I never relaxed. I was continually praising God. That was how I waxed Ko s'oba bire which till today is making waves."
On her new album, King's Praise 2, Folake Umosen said, "Its whole production period took up to two years and four months. It is branded King's Praise 2 because it is a continuation of King's Praise 1. "It's from Psalm 47:6. The king's praise is all about the King of kings and the Lord of lords. Our desire is to take the praise of God to the uttermost part of the earth, and that is exactly what we are doing."
On the music ministry, she said, "The music ministry is a calling. Once you are sure, go ahead and do what God has called you to do. There could be challenges, but because God has called you, He will bring his word to pass. So, don't let anything stop you. My challenges in life could not stop me, because I was determined to do what God has called me to do, irrespective of other people's opinion."
Narrating her journey before her breakthrough in the music industry, she said, "I was in the choir for many years before I was allowed to even handle the microphone to sing to the congregation. That did not stop me from loving God or staying in the choir. Make sure you have a good and a pure heart to use your singing to bless the world, so that God's name can be glorified," she counseled.
Folake Umosen, a graduate of Chemistry from the Lagos State University, is a gifted singer and has the call of God upon her life. She is married to Sylvester Umosen.