Wikileaks: Russia branded 'mafia state' in recent cable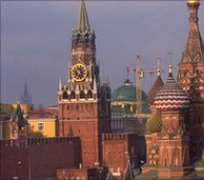 A senior Spanish prosecutor told the US Embassy in Madrid that Russia, Belarus and Chechnya had become virtual "mafia states", new disclosures of classified material by Wikileaks show.
A cable also questions whether Russian Prime Minister Vladimir Putin is implicated in the Russian mafia.
Another reveals that a powerful Ukrainian businessman told US officials he had ties to Russian organised crime.
The documents are among hundreds being released by the whistle-blower website.
On Wednesday the US online shopping giant Amazon reportedly blocked Wikileaks from its servers - a move welcomed by officials.
Access to Wikileaks' homepage was sporadic on Wednesday. The website had been using Amazon servers since its Swedish-based servers came under cyber-attack twice earlier this week.
The cables, published by the Guardian newspaper, show that in January 2010, Spanish prosecutor Jose "Pepe" Grinda Gonzales claimed that in Russia, Belarus and Chechnya "one cannot differentiate between the activities of the Government and OC (organised crime) groups".
A cable from the US Embassy in Madrid talks about the "unanswered question" of the extent to which Mr Putin is implicated in the mafia and whether he controls the organisation's actions.
Judge Grinda reportedly said that former Russian security agent Alexander Livinenko thought Russian intelligence controlled organised crime in Russia. Mr Grinda reportedly stated that he believed this thesis was accurate.
In the cable, the judge is reported as saying he has information that certain political parties in Russia operate "hand in hand" with organised crime.
Wikileaks also released another cable, from the US Embassy in Kiev dated December 2008, which reveals that the oligarch Dmytro Firtash - one of Ukraine's most powerful people - told the US Ambassador he had ties to Russian organised crime.
He said he had needed the approval of a gangster called Seymon Mogilevich to get into business.
Mogilevich is believed by European and US law enforcement agencies to be the "boss of bosses" of most Russian Mafia syndicates in the world.
In other developments, Interpol has issued a notice asking for information on the whereabouts of Wikileaks founder Julian Assange.
Interpol said the Australian was wanted for questioning in Sweden over an alleged sex offence, which he has denied.
On Wednesday the US appointed an anti-terrorism expert to lead efforts to tackle damage caused by the documents' release.
The White House said Russell Travers would be responsible for identifying areas of structural reform needed in the wake of the leaks, advising on mitigation measures and making policy recommendations.