CREDIBLE ELECTIONS, JONATHAN WILL DELIVER — KAYODE, DEFENCE MINISTER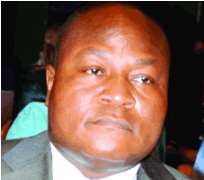 Tokunbo Kayode
Prince Tokunbo Kayode, former Minister of Labour and Productivity and now Minster of Defence, spoke with Daily Sun on the task before President Goodluck Jonathan and the recent importation of arms into the country. Excerpts.
2011 general elections
We have a very credible INEC chaired by Prof. Athairru Jega whom everybody agreed even the opposition that he is a good choice. President Goodluck Jonathan was not forced to pick Jega. He did it voluntarily because he knows he is a good choice, a choice that Nigerians have keyed into it.
Nigerians need good leadership and that's what Jonathan represents. He has ensured that INEC is properly funded directly. In addition to that, the President has opened the doors for the international monitors, from EU, UN, to come and look at what we are doing. He has repeatedly said next year, we are going to have free, fair credible elections and every vote is going to count.
Jonathan's chances in the South-West
Everybody in the South-West, in Ondo State that I know is solidly behind Jonathan. Honestly, do we have any other alternative? Do we want to choose people who destroyed this country or almost destroyed this country? This is the cleanest presidential candidate we can ever have. Nobody will say Jonathan has done him any wrong that he has a bad pedigree, He has great pedigree that he has actually given to us by fate, by God who wants this country to move forward. His chances are brighter than ever before. Everybody has keyed into Goodluck Jonathan's campaign.
Jonathan is the Obama of Nigeria and that is what will happen come next year by the grace of God. We will set up his new government and we will move forward and we will actually achieve our greatness. It is coming after our 50 years. In life, if you have clocked 50 and you have not succeeded, that's the end. This time around, God wants to show that He created Nigeria for a purpose which shows that God loves Nigeria. After we clocked 50, He gave us a President that will fulfill the purpose of this country. 
What about the gang up by the North against his candidacy?
There is no such gang up. At the fund raising dinner organized for Jonathan, there were more interests from the North. Considering the donations and attendance from the North, you will realize that the North wants good government, they want Goodluck. We have gone beyond the politics of ethnicity, division, politics of gang up. I don't believe and I will never subscribe to it that the North is ganging up against the President. They are working for Jonathan they are not ganging up against him.
Security and importation of arms
The port issue is under investigation and it will not be fair to talk about it. The important thing we should understand is that those arms did not go beyond the port. It shows that at least to an extent, our security is working. I am not saying it is perfect because there is a lot to be done and government is thinking very seriously. Let us leave that issue at that.
The Federal Government is implementing a very robust Police Reform Agenda. They have put in more than N100 billion to give the force all the needs in terms of training, equipment and other logistics support to make this country safe. We are glad to say we are planning to have a community policing  whereby you will know your Police and your Police will know you and can know those who are about to cause trouble. The same thing for the Armed forces. The government is also pursuing a transformation agenda within the Armed Forces and giving them funding. Very soon, we will roll out our plans to ensure, that this country is safer.
What is the combat readiness of the Armed Forces?
One can judge the level of combat readiness in two ways. Nigeria is the fourth largest peace-keeping country in the world. They are serving us well with pride, courage and dignity. In terms of foreign operations, they are doing very well which shows they are combat ready. For instance, when they had challenges in Abia State, when the spate of kidnapping went beyond the power of the Police, our men moved there and within 24 hours they enforced peace there. Also the Boko Haram in Maiduguri, Borno State, when the matter was coming up few weeks ago the soldiers moved in there. The same thing in the Niger Delta, the JTF in Niger Delta, they have restored peace in Niger Delta.