MY RELATIONSHIP WITH WOMEN---MUSILIU HARUNA ISHOLA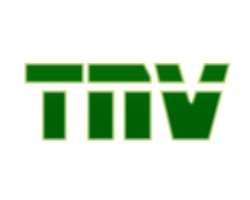 Alhaji Musiliu Haruna Ishola is the son to popular traditional Apala music icon late Alhaji Haruna Ishola. At the turn of the millennium Musiliu Haruna Ishola resurrected Apala music. Today he is working assiduously to make sure the music is known in all the continents of the world. In this exclusive interiview he spoke on his 25 years in music, his hit album "Soyoyo", yet to be released album, American trip and relationship with women.
Excerpts.
What has been happening to your music in the past few years after you released your hit album "Soyoyo"?
I have released another album entitled "Apala D'Obe" about two years ago. Unfortunately the man who bank-rolled the production died about two months after I released the album. He was Saka Alagbada, a brother
to the man who owns Alagbada Records. That is why we virtually had no publicity for the new album.
Do you have any album you are working on for now?
I intend to produce another album but there is a general believe among music promoters that most artistes must come to them cap-in-hand or are wretched, that is why I am really taking my time and waiting on God. As a matter of fact I can say it is about two and a half years now that nothing has been heard about me but God has been wonderful in my career. Despite not been promoted or aired on radio, television, newspaper and magazines, I have had the opportunity of traveling to Holland, United States of America and Canada to perform at shows and concerts. Right now I am working seriously towards producing another album that will be released this year.
Don't you think this may have been a sort of concern to your fans?
Naturally they would be concerned but I have just succeeded in floating a record label, Habel Records an acronyms for Haruna Ishola Bello. Henceforth if produce any album it would be on my record label what I would need as it is the practice nowadays is a marketer.
As a leading Apala music artiste what efforts are you making to ensure that you music is embraced like Fuji music?
Let me say it is important to thank God so far. What I have been able to do with Apala music. You would agree with me that it is rare for any music artiste to be as successful or as popular as his father was. I think my success is just the making of God that after my father's death I have come this far in my career. I can say categorically that Fuji and Apala are similar because they are both music but in terms of production they are two different genres of music. I can say Fuji was developed out of Apala music because Apala music is rich in provers and cultural representation of the Yoruba race. My rise to limelight was borne out of an idea that modernised Apala music by introducing Saxophone, Keyboard, Guitar, set of drums and other musical instruments.
Tell us about the new album you are working on?
The album I am working on now in entitled "American Trip".
Why "American Trip"?
There is a common saying among Yoruba people abroad which says "Ko Si Aye Apala Ni Ilu Oyinbo this literally means there is no place or room for Apala music artistes abroad. Why I tagged my new album "American Trip" is to debut the notion and let the world know Apala music is now being appreciated in the United States.
Most of your songs are adapted from your late father's works which are still doing very well...?
(Cuts in) yes more than half songs I sing were sang by my fathers. For instance "Soyoyo" which I remixed was first sang by my father in one of his albums in 1969. Just like now the album was a hit then.
Is there a way you monitor the sales of your father's albums that are now reproduced on CDs?
The album are reproduced by Alhaji Ganiyu Haruna Ishola who is my elder brother, he owns Gambad Records. But my fans should expect a remix of "Ina Ran"?
When will your new album "American Trip" be released?
I think by March this year the album will be made available to the music market.
What are some of the tracks to expect from the new album?
Basically we are still putting things together by the end of January we will compile the tracks.
Your hit album "Soyoyo" which you released in year 2000, were you expecting it would turn out to be a hit and how much did you make from the sales of that album?
Lots of people think my first album was "Soyoyo". Before "Soyoyo" I had produced 15 albums. Talking about what I made from the album I really thank God. Though people said I sold the rights of the album to the record label. But we the man who owns (the record label and I) did not know the album will be a hit our
agreement was that as we makes sales from the album I will be paid royalty. The tape belongs to me.
Can you give us an insight into the role you played in your father's band and when you joined him?
I started singing with my late father in 1975. I used to be a back-up singer and I wrote his songs as he said them. Whenever we wanted to release I would read the lines to him as we composed the music then. I did not know I would sing professionally but I knew I had a good voice. By the time my father died I was faced with the challenge of continuing with my father's profession. I can remember vividly that my first show was on December 5, 1983.
Who were members of your band?
Interestingly my back-up singers and drummers were kids of those who were\ back-up singers and drummers in my father's band.
Are they still all with you till date?
They have all left my back-up whose father was back-up singer to my father.
Why did they leave your band?
Like Ojubanire's son has his own band now. And some have gone to do some other things apart from music.
Now that you are a successful artiste have you married more wives?
I am just married to two wives I don't intend to marry more wives.
Can you share some good and bad times you have had as an artiste with us?
A memorable good time I have had as an artiste was when I met former President Olusegun Obasanjo. I performed when he was on an official visit to Ogun State. Though he was far from where I performed, he sent for me. When I got to him he encouraged me to continue with the way I have not allowed my father's songs to be forgotten. He prayed for me and since then I have had the opportunity to perform for him at the Presidential Villa in Abuja. As for the bad moment, I remember that recently I performed at an occasion and since guests at the party
left we decided to stop performing around 2;30 am. I had travelled more than four kilometres from the venue of the party when the host instructed hoodlums to destroy all my musical instruments. I thank God that I got help and I have since replaced the instruments.
What efforts are you making to make sure marketers are attracted to Apala music?
I get good offers from promoters and if what I am offered is not good enough I don't think there is any need for bad feelings.
What inspired you to repackaged Apala music?
Since lots of things have changed unlike the olden days I felt if I infuse different musical instruments into Apala music with fast tempo beats it would be acceptable by all. And that was the magic for instance my father sang "Apala Disco" but with a single drum beat but I re-produced it in a way that all beats and different percussions were in it. Basically the lyrics of music of those days are still relevant if the beats and the style are changed.
There are claims that you have practically deserted Lagos?
It is not that I have deserted Lagos. I was in Lagos yesterday. The issue is that I have resolved to shy away from publicity. I am just been careful about the fame I have. Since I have a house in Ijebu-Ode I have decided to stay in Ijebu-Ode and rent out the one in Lagos. I grew up in Ijebu land so I am attached to the place.
What is your relationship with Fuji artistes?
I have a cordial relationship with all of them. I am a friend to all of them. For instance I was at the burial parts of General Kollington's mother. Though I have a principle of visiting only places where I am invited to.
You recently put up a good performance at the Chairman of MITV daughter's wedding. What was responsible for this?
I think it was just my way of putting my best into everything I do. But that day I was specially motivated (laughs).
But you seldom perform at concerts. What is responsible?
I perform regularly at concerts. I used to perform at Nigerian Breweries Star Trek and other parties. I was the artiste who performed at the last annual general meeting of ICAN at Abuja. Basically I perform more outside Yoruba land than you can imagine. I think the Hausa track I did has really encouraged this.
In your own assessment who are those you think your song appeals to most?
Before now I could say Apala music was embraced by the elders but nowadays the young one are in love with the music.
In all how many albums can you say you have produced since 1983?
I have produced lots of albums including those that were used for political campaigns. For instance I produced an album for Governors Gbenga Daniel, Oyinlola and Alhaji Semiu Kaka who contested as a gubernatorial candidate in Ogun State.
Was there no misgivings about you producing albums for two candidates from the same states?
No. Governor Daniel understood I had to be professional. He did not see it in that light.
How do you cope with female admirers?
I am of the view that whatever any men does women should be in support of such jobs. I try to be respective and courteous and I don't get carried away.
What about numerous phone calls from women?
I have two phone. The one that the public has the number I switch on by 7 am and switch it off by 7 pm.
What are you worth and what is the next level for you?
I can only say I am still working on my father's song and I am not really started releasing out my own songs. The next level for me is to take Apala to all the corners of the world. As per my worth I know God will bless me more abundantly.
What are your fans to expect from you this year?
Firstly my new, "American Trip" which dwells on warnings, love and danceable music. And the video will be released on the same day with the audio production.
I will also celebrate my 25 years on stage towards the end of the year.
Do you have trainee artistes?
Yes. I have trained up to six people or Apala music. I have had students from Ilorin, Cotonou and other places.
That means you can really allow other people to sing Apala music?
The whole world is not meant for a person. Everyone has his or her own time.
How far is it true that you once quarrelled with another Apala artiste?
I can't remember having to quarrel or abuse any artiste. I have never done that. No man can reign forever in music. We have so many Apala artiste like Taiye Elebute who also resides in Ijebu Igbo, we have someone called Asindemade, Nurudeen Ishau, Mustafau Shiyanbola, SKB and Bode Davies. We have about 20 artistes singing Apala music.
Do you have an umbrella body or association for Apala artistes?
We have Apala Musicians Association of Nigeria (APMAN), I am the National Chairman of APMAN and Ogun State Governor of PMAN.

By: TAIWO OBATUSIN FOR WWW.NIGERIAFILMS.COM