GIVE NOLLYWOOD A CHANCE-- TUNDE KELANI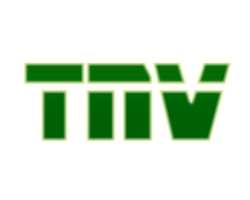 Are you a lover of Mexican soaps? Are you a fan of 'When You're Mine,' 'Lorenzo's Wife' and 'Second Chance.' Watch out! You will have a chance to view better indeginious soaps soon because they are all headed for the dustbin!
According to veteran producer, Tunde Kelani, the days when cheap Mexican soaps will rule our airwaves are numbered: "Nigerian private production is on the increase. There are good programmes like 'Super Story,' giving those cheap Mexican soaps a run for their money. It is only a matter of time before those 'Cheap Mexican dumps' are yanked off the air. A lot of young talented people are coming into the industry now. There is going to be a re-birth of our soaps," he told 'Showbiznow' recently.
Give Nollywood a chance
He also called on critics of the third largest movie brand in the world to give Nollywood a chance. "Critics like to com pare us to America," he lamented, but they forget that the American industry is over 100 year-old. We are just 15 years. There is still a long way to go but if we put our act together, chances are that we might get there.
"I don't agree with those that dismiss Nollywood on the basis of quality because it is beginning to improve. I believe that Nollywood is the greatest thing that could have happened to us as a nation. It has put Nigeria on the map. We have been able to take our destiny into our own hands. Hollywood is a monstrous 100 year-old industrial giant. They have the money and the structures. Averagely, a movie costs about $16million. Where are you going to get 6million to shoot a movie in Nigeria? He asked emphatically.
However, he said that Nigeria was lucky to have had the Nollywood experience because there are countries that have not even started. "Nigeria has become a benchmark in terms of development of cimema in Africa. You can't take that from us.
According to him: "We are different. We are a developing nation. We have lost all our cinema infrastructure. We are trying to reinvente ourselves in the areas of democracy, electricity and portable water. We are struggling to keep up with education. Those are our priorities. You cannot then compare us to America. We have to take our own time and find our own path and develop at our own rate.
Celluloid to digital
Once upon a time, he was one of those that believed that digital video woulkd always be inferior to diugital video. Today he has become a convert: " In hindsight, I think that it is only logical way to go. There was a time I had thought it was not possible but we can say that for the telephones. From analogue, telephone to GSM. Who would have thought that some bright people in the world can invent the mobile telephone that anyboduy can have access to?. It is more or less the same thing.
The Nigerian economy collapsed when we were shooting on celluloid and everybody thought it was the end of the world However, it has turned out to be the reverse. The new technology has empowered us. Now we have fair access to means of production. When it was celluloid, everything was imported from abroad and it was very expensive but today, anybody could have a personal computer, install an editing software and start makeing films. So on the one hand, it is may has ' democratized' the means of production. That's what ignited nollywood."
Nigeria in the movies
Despite our rich cultural heritage, our stories are not being told in our movies. Kelami says that the reason for this is audience preference: "I think it has to do with the various stages of development It depends on who. As for me, I do projest that have4 connection wuth cinema and literature. A good number of films I have made are adapted from existing literary resourses and fiction. In order words, I have learnt to celebrate and recognize the importance of literature and cinema.
However he addede: "It is a question of expression. There is nothing that compells you to do it. There are people like Eddie Ugboma, who have done thematic movies like, The President and The Onitsha Women Riot. Our stories are being told but there is a preference by the audience. If the taste of the consumer changes, then you would see spometing different."
He rationalized: "If someboy invests in business and he is getting returrns, why do you want him to change. Nobody is an expert at predicting audiences taste. Producers will tell you that they are businessmen responding to demand. I wont say that money consideration has taken over professionalism in Nollywood but I recognize peoples freedom of expression.
Financial reward
Could he reconcile his fame with the money in his pocket: "You know that the problem we have is funding. My current project, Agbara is threatened. We are just beginning to get subventions but I believe that is going to change. I have I have invested everything I have into film making but on the material side, I have nothing to show," he concluded.