Duro Ladipo Only Taught Me General Acting, Not Comedy - Baba Sabiko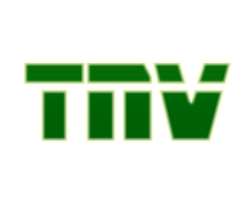 HIS real name is Abiodun Aremu, popularly known as Baba Sabiko, the big boss of Baba Sabiko Theatre and Comedy Group Int'l, based in Ibadan, Oyo State.
Really, he needs no introduction in the showbiz sector. He is multi-talented – broadcaster of note, entertainer, comedian, theatre-artiste, Master of Ceremonies (MC) script-writer, film producer, singer and promoter, just to mention but a few.
Speaking with Weekend Ride recently, Baba Sabiko said that he had never for once absented himself from the entertainment industry, especially from his TV comedy production on the Broadcasting Corporation of Oyo State (BCOS), except when invited to a location for film recording.
According to him, most times when it seemed as if his presence was not felt in the entertainment industry, it was because he was off to locations working on home video. "Another reason is because my TV comedy production, Tujuka, which is aired on BCOS during working hours, have few people watching it. Paronure, another TV comedy programme on the same station, suffers the same setback. But I'm still relevant in the theatre and acting industry."
Baba Sabiko, who has featured in over 40 home videos, said some of the challenges that had also contributed to the problem was lack of substantial capital to boost his TV comedy production, adding: "After paying my workers their own fees, my own take-home is usually very little. This has equally affected my TV productions. We all tried to be content with what we get at the end of the day."
He added: "The first film I produced was Agba Odaran in 1994; followed by Ebiti and Agbajowo. But now, I have fully gone into music productions, and to my credit are Endurance, Advice, Mr. Lecturer, Okanjua, Lagos Dimension, Responsibility, among others.
Baba Sabiko said he went into singing since he discovered he had talent for it. According to him, "I also take up the job of programme directing (MC) and side attractions in form of comedy acts to spice up occasions and make guests have a swell time."
Some of the films he has featured include Ija Ominira, Ija Orogun, both by the late Ade Love. Others are: Bukola Omo Daddy by Peju Ogunmola, now Omobolanle, Ija Agba Meji, Igbanladogi and many others.
Baba Sabiko, who described comedy as essential for proper relaxation, said the major function of comedy was to provide relief from the day-to-day hustle and bustle of life. "I didn't just pick up that genre of entertainment; it was an in-born thing which I painstakingly converted to TV production for the viewing pleasure of the public."
On how he came into the theatre, Baba Sabiko said the journey began when he joined late Duro Ladipo Theatre Group in 1974. "What he trained me for was culture and general acting; but the comedy act in me was a gift from God, which I later converted into TV entertainment. And after graduating from his organisation, my first work was a 13-week (episode) drama on the Nigerian Television Authority (NTA), Ibadan. From there, I established my own outfit, Abiodun Aremu (Baba Sabiko) Performing Company, in 1978. To the glory of God, there have been ups and downs, but, we always come out of every challenge with joy. And as I always say, we are what we are by God's abundant grace and mercy."
On the film industry, Baba Sabiko told Weekend Ride that the industry cannot grow without government's support. He suggested that government should make laws which would boost the development of the industry, by making all stakeholders, corporate bodies, and so on to finance film production annually.
On the death of cinema culture and the era of video tape, the comedian said, "The cost of producing on celluloid is too high. If there is enough money to produce celluloid films, people will go back to the cinema."
He stated that the theatre practitioners were still relevant to society; hence the recognition being extended to people like Chief Moses Olaiya (Baba Sala), who was awarded an MON; Chief Jimoh Aliyu, Chief Lere Paimo (MFR), Chief (Mrs.) Taiwo Ajai-Lycett (OON), Chief Adebayo Faleti (OON), Justus Esiri (OON), among others, by the Federal Government.
Aremu urged upcoming actors and comedians to be persistent, prayerful and patient, adding that with all those virtues, they would go places