I TRIED IN VAIN TO FIND AN ACTOR HUSBAND –ACTRESS,TOYOSI ADESANYA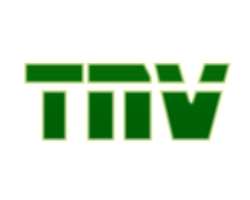 Toyosi Adesanya is popular in Yoruba flicks, although she makes occasional appearances in English productions like Super Story and Papa Ajasco.
She started her acting career in 1993, just after secondary school, when she joined the likes of Yinka Quadri, Ogogo and Abbey Lanre in acting.
When Appetiser met her in Akure during the week, Adesanya explained how she met her husband.
"My husband is getting the best out of me and I believe I am doing my best to be a good wife. My husband is not an actor, so I want to convince him that we (artistes) are not as bad as people claim. In the home, I relegate the artiste in me to the background and perform my role as expected. He has just dropped me off here, I would have told you to ask him to assess me. He trusts me and he is getting the best out of me." When Adesanya and her husband met in Abeokuta in 2005, little did she know that the two of them would one day say 'I do'.
She said, "I was on an outing with Fathia Balogun in Abeokuta. I remember Fathia telling me that a guy asked her to tell me to adjust my dress. I told her that I did not know the guy from Adam. Later, the same guy told Fathia to convey to me his desire to marry me. I laughed and dismissed it as wishful thinking. That was how it happened." At the time, all she wanted was to marry an actor. According to her, she had thought that getting married to an actor would make her feel fulfilled.
But she never succeeded in getting one.
"I tried my best to get one as a husband, but it didn't work. In our industry, women are more committed and devoted than men.
We want to marry actors as husbands but they will always disappoint you. In the olden days, artistes like Pa Hubert Ogunde, Pa Oyin Adejobi, Isho Pepper, Ade Love, Kola Ogunmola, Ayo Mogaji of the Feyikogbon fame married actresses and they lived blissful lives.
But now, being married to an actor is a difficult thing, because while he is married to you, he will be dating other actresses. You can imagine how nauseating that is.
"Not that actresses are not ready to get married to fellow actors; the major problem is unfaithfulness on the part of the men. They are not faithful and will lie to you while doing other things right there under your nose. At least, you are familiar with the story of Saheed and Fathia Balogun. It is a serious problem in our industry." Adesanya debunked the insinuation that actresses were wayward, insisting that they were decent people.
"We are normally seen as wayward people, which is not always true. We are just like you people, ordinary people. But because we are known faces, we are tagged as loose people, which is wrong."