EFCC Mobilizes Against Cyber Crime, Hosts W/ A Summit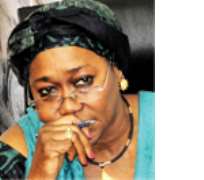 All is now set for another unprecedented move of the Economic and Financial Crimes Commission , EFCC as it prepares to host the first-ever   West Africa Cyber Crime Summit , WACCS. The Summit , entitled: The Fight Against Cyber Crime: Towards Innovative and   Sustainable Economic Development is aimed at deepening discussions on the menace of cyber crime and the attendant challenges of curbing it. Cyber crime has always been a pernicious economic crime and the EFCC has recorded impressive results in curbing it. However, new modalities are being explored to address all the issues relevant to the fight against it and this is the rationale behind the WACCS holding between November 29 and December 3, 2010 at the Transcorp Hilton hotel, Abuja .
 
 
  Several topical themes are lined up for discussions at the Summit and they include: ' The Fight Against Cybercrime : Strategy and Policies; Legislative and Technical Frameworks; Addressing Cybercrime Trends' among others.  All these themes are meant to enrich all initiatives aimed at fighting cybercrime to enhance the economic development of the region. It is also meant to provide a platform needed for capacity building with sustainable solutions and strengthen trust by developing partnerships among various stakeholders at the national and international level. This explains the co-hosting of the Summit by the EFCC; the Economic Community of West African States ( ECOWAS);    United Nations Office on Drugs and Crime (UNODC) and Microsoft . Other stakeholders in the Summit are Council of Europe , International Police Organization (INTERPOL) and Serious Organized Crime Agency (SOCA). 
 
 
  To underscore the significance of the Summit , Vice President Namadi Sambo, will deliver a  Keynote Address as  the Special Guest of Honour. Goodwill Messages will also be delivered by the Honourable Minister of Justice and Attorney General of the Federation, Mohammed Bello Adoke, and the  EFCC Chairman, Mrs Farida  Waziri, among others. Notable speakers expected at the Summit include Alexander Seger of Council of Europe; Roger Coventry of British Foreign and Common Wealth office; Papa Assane Toure of Senegal , Roger Halbheer of Microsoft; Titi Omo-Ettu of ATCON among others.
 
 
  The Summit is building on the West Africa Internet Fraud Pre-Summit organized between February 2 and 3, 2010, and the first international conference about advance fee fraud organized in Europe in October 2008 with such themes as :  'Lottery spam and other advance fee frauds, local victims, global predators'. The forthcoming Summit will further take into account other important work and expertise delivered in relevant international fora, including initiatives associated with the activities of UNODC in the field of economic fraud and identity-related crime.