COMPASS REPORTS FORECAST-BEATING PROFITS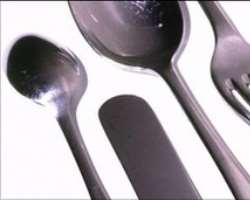 Compass Group serves meals in 50 countries
Catering firm Compass has reported a better-than-expected rise in annual profits, helped by rising revenues from North America.
Underlying pre-tax profits for the year to 30 September rose by 18% to £922m ($1.5bn), and the firm also increased its dividend by a third.
Compass said it saw good opportunities for growth and cost savings.
Its UK clients include include the Welsh Assembly, Chelsea Football Club and the Wimbledon tennis club.
Compass serves four billion meals each year in over 50 countries. It also provides other corporate services, including cleaning and maintenance.
In the UK and the Irish Republic, Compass said revenues had fallen by 2.6% to £1.78bn. However, in North America revenues were up 9.7% to £6.37bn.
Chief executive Richard Cousins said: "Looking forward, whilst economic conditions remain challenging, we are excited by the growth opportunities we have around the world and the new business pipeline is strong."