I'VE FORGIVEN EDDIE –KENNY SAINT BROWN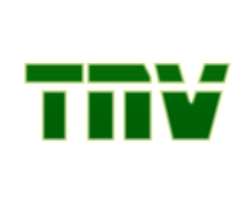 Kenny Saint Brown and her hip hop husband, Eddie Remedy, made headlines last year when it was reported that their marriage had hit the rocks. But if you are wondering when Kenny Saint Brown will revert to her maiden name, Ogungbe, you may have to wonder a long time as Kenny is not thinking of giving up her husband's name.
When most people felt divorce proceedings ought to have commenced, Kenny proudly told all who cared to listen that she was still Kenny Saint Brown.
"I want to tell everybody that my name is still Kenny Saint Brown. In fact, I want to be known as KSB which is the acronym of my name," she said during her 10th anniversary in the showbiz world.
Many expected that the bad press she recorded last year would have made her go under, but KSB said something pushed her forward and that was what made her to remain relevant.
"I had to forgive Eddie. In fact, I have forgiven him. I'm going somewhere. If I haven't forgiven him, I wouldn't have been able to get to this height."
With her current album, PIMP, KSB said it was high time she made an impact on musicians.
"I need to tutor the young ones. Having gained so much in the industry, I need to impart some knowledge to young artistes in the industry and make them relevant."
Crashed marriage or not, KSB is still moving on and doing her thing. In fact, her hard work was recognised not too long ago as two different organisations crowned her efforts with awards.
"I won the Best Gospel Artiste Award, which was put together by African Film awards in the UK. I also won the Best Gospel Artiste award in another award organised by Focused Women."