HIV EPIDEMIC 'HALTED', SAYS UN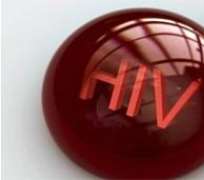 The virus is transmitted in blood
The number of new HIV infections and deaths from Aids are falling globally, according to new statistics from the UN's programme on HIV/Aids.
There are now signs the epidemic is declining, it says, however, stigma and discrimination continue to cause problems for the estimated 33m people living with HIV.
Last year there were 2.6m new HIV infections.
This is down almost 20% since the peak of the Aids epidemic in 1999.
In 2009, 1.8m died from Aids-related illnesses, down from 2.1m in 2004.
Mixed progress
The report says rates of treatment using anti-retroviral drugs have risen from 700,000 in 2004 to over 5m people in 2009.
Sub-Saharan Africa continues to be the region most affected by the epidemic, with around 70% of all new HIV infections occurring here.
But infection rates are falling, particularly in South Africa, Zambia, Zimbabwe and Ethiopia.
There is a mixed picture in other parts of the world.
Eastern Europe and central Asia show sharp rises in new infections and Aids-related deaths.
And the UN says bad laws and discrimination, particularly in respect to drug users and homosexuals, continue to hamper the fight against Aids.
"We are breaking the trajectory of the Aids epidemic with bold actions and smart choices," said Mr Michel Sidibé, Executive Director of UNAIDS.
"Investments in the Aids response are paying off, but gains are fragile—the challenge now is how we can all work to accelerate progress."