2 SHOT SLAPPED, MAN- HANDLED BY POLICE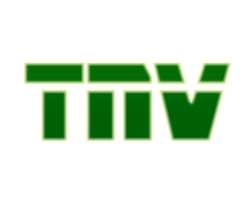 One of Nigeria's fiery hip hop acts, @ Shot recently had it rough in the hands of men of the Nigerian police.
What started with a minor disagreement and over-projected voices gradually degenerated into a blinding slap and being dragged into the van parked by the 'men in black.'

Who was on the receiving end? Your guess is as good as mine. Yours sincerely 2 Shot definitely got more than he bargained for.
The ugly episode began when the Abia born act went to Pekah, a night club situated along the roundabout that bonds Toyin Street, Opebi and Allen Avenue in Ikeja. As expected, he was with his crew, which included a female party.
Their female company decided to take a leak beside a gutter across the road where one of Nigeria's telecommunication giants has its friendship centre.
The guards on duty at the Opebi friendship centre of the telecommunication company weren't pleased with having the babe wet the soil close to their office with urine and passed a comment or two.
The girl as expected, reported to her prince charming, 2 Shot and the rest of the gang. Led by the 'Make Dem Talk' crooner, they expressed their disenchantment to the guards who wasted no time in replying. A few words became six, fifteen, thirty-seven and before you could say Jack Robinson, they were exchanging words in a tone that was way beyond being friendly.
The scene attracted the attention of the police. Still raising his voice at the uniformed men who were obviously not in a friendly mood, 2 Shot (still angry) continued to vibrate vocally like a Nokia phone. With little or no regard for the Alaba prince, a lightening slap struck 2 Shot on the cheeks and to make matters worse, he was dragged into their waiting van.
In the dark chamber of the van, some things happened beyond the sight of ShowBiznow and after about 5 minutes, the diminutive act was let off the hook.
We at ShowBiznow have words of advice for both parties. For our 'friendly' policemen, please, endeavour to watch more TV and for our 'polite' artiste, please learn to accord our uniformed guardian angels some respect