REAL REASON I BEGGED 50 CENT – EEDRIS ABDUKAREEM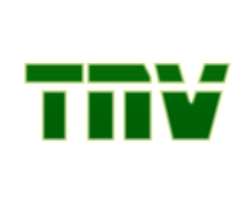 Popular hip-hop crooner, Eedris Abdukareem has revealed the real reason and people behind his reconciliation with Grammy award-winning American rapper, 50 Cent.
Eedris whose musical career took a plunge aftermath his imbroglio with 50 Cent during the Star Mega Jam in 2004 will be grateful to the organisers of Kora Award, most especially Ernest Adjovi for the planning and execution of the reconciliation coup.
According to Eedris, Kora is for the unity of African artistes, and the organisers have made it known to the world that if there is a problem between two artistes, it's better settled than fester.
He says: "For this I want to thank the Kora organizers. A lot of people got wrong information about what went wrong between me and 50 Cent. I was blacklisted. Some people sold me out and some didn't bother what became of me. But I want to thank the Kora people, most especially Ernest Ajovi, Teju Kareem and Mike Yomi Dada for bringing me and 50 Cent together and for shaming my enemies, and for taking me to the next level, which is a duet between me and 50 Cent very soon.
A chance of a lifetime
In spite of the fact that it's never in a rapper's agenda to beg and say 'sorry' to his counterpart, Eedris ate a humble pie and swallowed his pride as he confronted 50 Cent on stage penultimate Thursday.
When Blockbuster cornered him at the Hilton Hotel, Abuja later that day, Eedris confessed that it was a chance of a lifetime which he was not prepared to miss. According to him, he had to put his ego aside to get things right between him and 50 Cent.
He says: "Honestly, the word 'sorry' came from my heart because I saw it as a lifetime opportunity to reconcile with 50 Cent. I was so happy to tell him that 'look, I don't hate you. I did not disrespect you. I was just being myself as a professional musician, like you. I had an agreement on ground with the people that brought you here. But you didn't understand all that went wrong and your bodyguards messed me up. But nevertheless, I am happy that you are back to Nigeria. Whatever I have done to offend you, I am sorry about it. Let's move on, we are Africans. If not for slave trade we would have been brothers and we are still brothers'. Most people think this would never happen but it happened. I thank almighty Allah."
The King is Back
Eedris further talked about his new album entitled "The King is Back" and pet project tagged "AURE". "My new album is entitled "The King is Back". I am working with two producers and it will come out in January. It is a 14-track album. I went through a lot of dramas over the last four years. I had problems with people like former President Obasanjo and 50 Cent. I was one of the pioneers of hip hop music in Nigeria with the Remedies.
After the dramas, I went underground to cool down and to work on my new album, which will explain what people don't really know about me. Most people have a misconception about me. They believe I am too arrogant and proud but I am just me. I am Eedris Abdukareem, I've just got to be myself and that's exactly what I am doing. It's just what I have gone underground to put together in my new album. It's called "The King is Back". I am back for real. I'm the king.
AURE
One of the songs in the album is "Peace in the Niger Delta" which is a collaboration between me, Asari Dokubo and Festus Keyamo. This project is taking us to about nine states in the Niger Delta where we will sensitize, educate and find a way to add value to the youth of the area. The proceeds of the musical concerts will be used to build a film and music village in the Niger Delta. We are having a world press conference at the Hilton Hotel in Abuja in January while the first concert comes up in February.
My new project is AURE which means marriage in Hausa. But to me it means African United Remedy for Epidemics. What I am saying is that marriage is the only remedy for HIV/AIDS. This project is for the first lady.
Kora's $1m prize
I am going to win the Kora's $1m prize money. My song, "Welcome to Africa" will do the magic. It will take Kora by storm.